Preparation:
Step 1 - Steam mushrooms
1. Set a steamer basket over a pot of boiling water. Tear the COWs to the basket and cover with lid. Steam for 5 minutes, then remove.
Step 2 - Mix buffalo seasoning
2. While the COWs steam, mix together all the ingredients of the buffalo seasoning.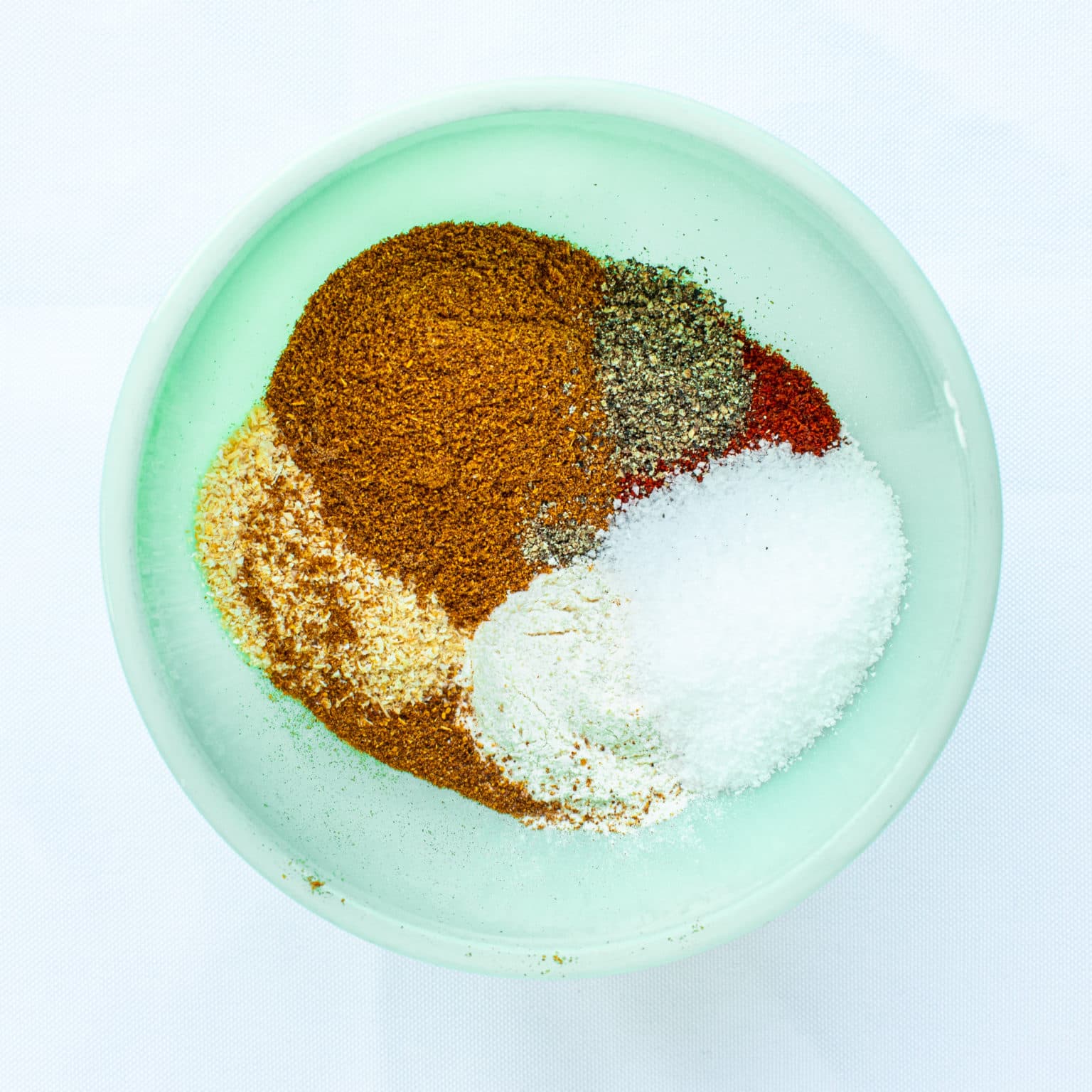 Step 3 - Dredge mushrooms
3. Begin preheating 1.5 inches of fry oil in a heavy bottom pot. While it's heating, prep your dredge station: In a medium bowl, whisk together flour with half (3 tbsp) of the buffalo seasoning. In a second a bowl, whisk the eggs with a tbsp of water until completely homogenous. Coat each COW piece in the flour mixture, then coat in the egg, then once again in the flour. Shake excess flour.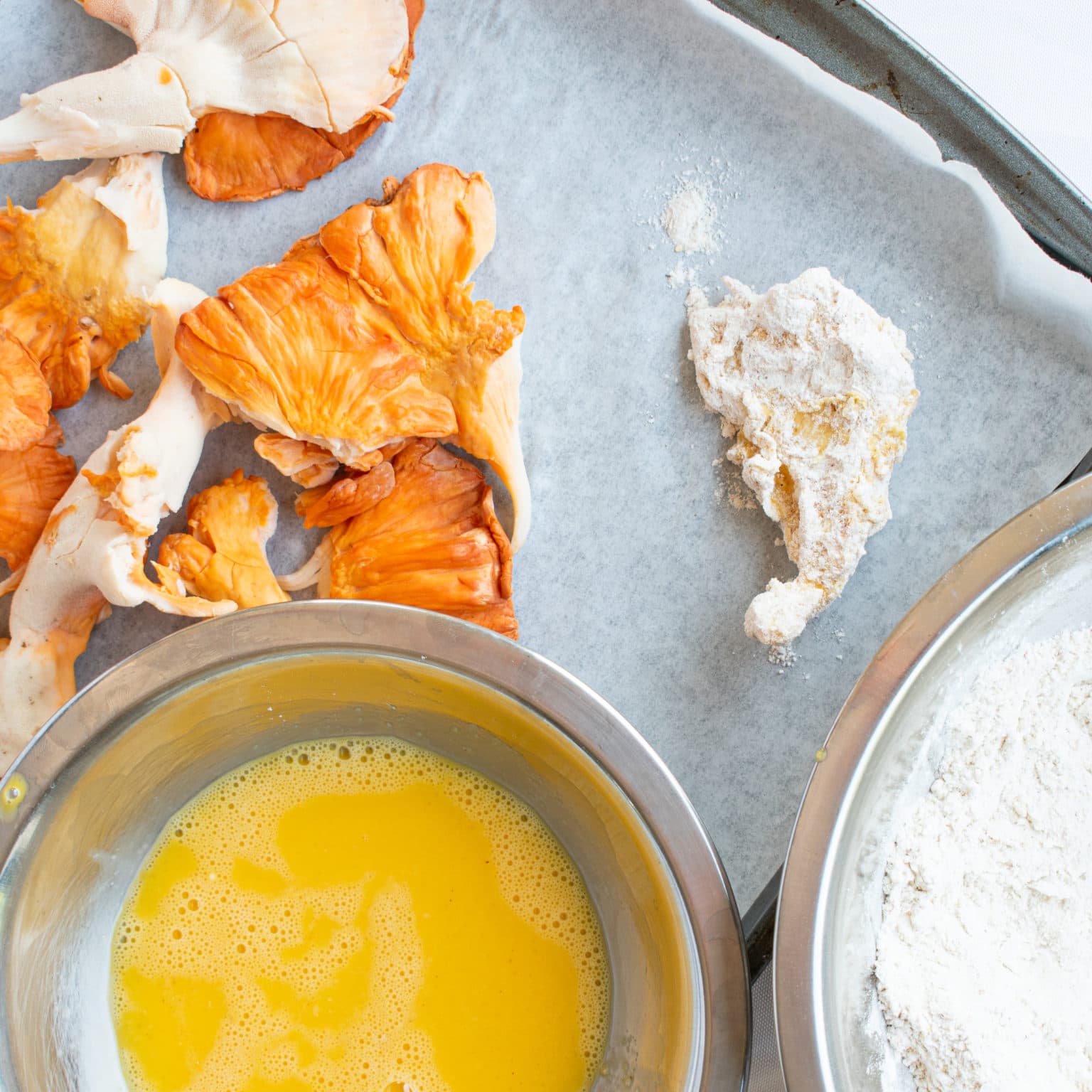 Step 4 - Fry and season
4. When the cooking oil has reached 375 degrees (or when a pinch of the flour mixture sizzles in the oil), fry the COWs in batches, turning as necessary. When they're golden brown, remove them from the oil and transfer to a rack or paper towel lined tray to drain. Immediately sprinkle with buffalo seasoning all over.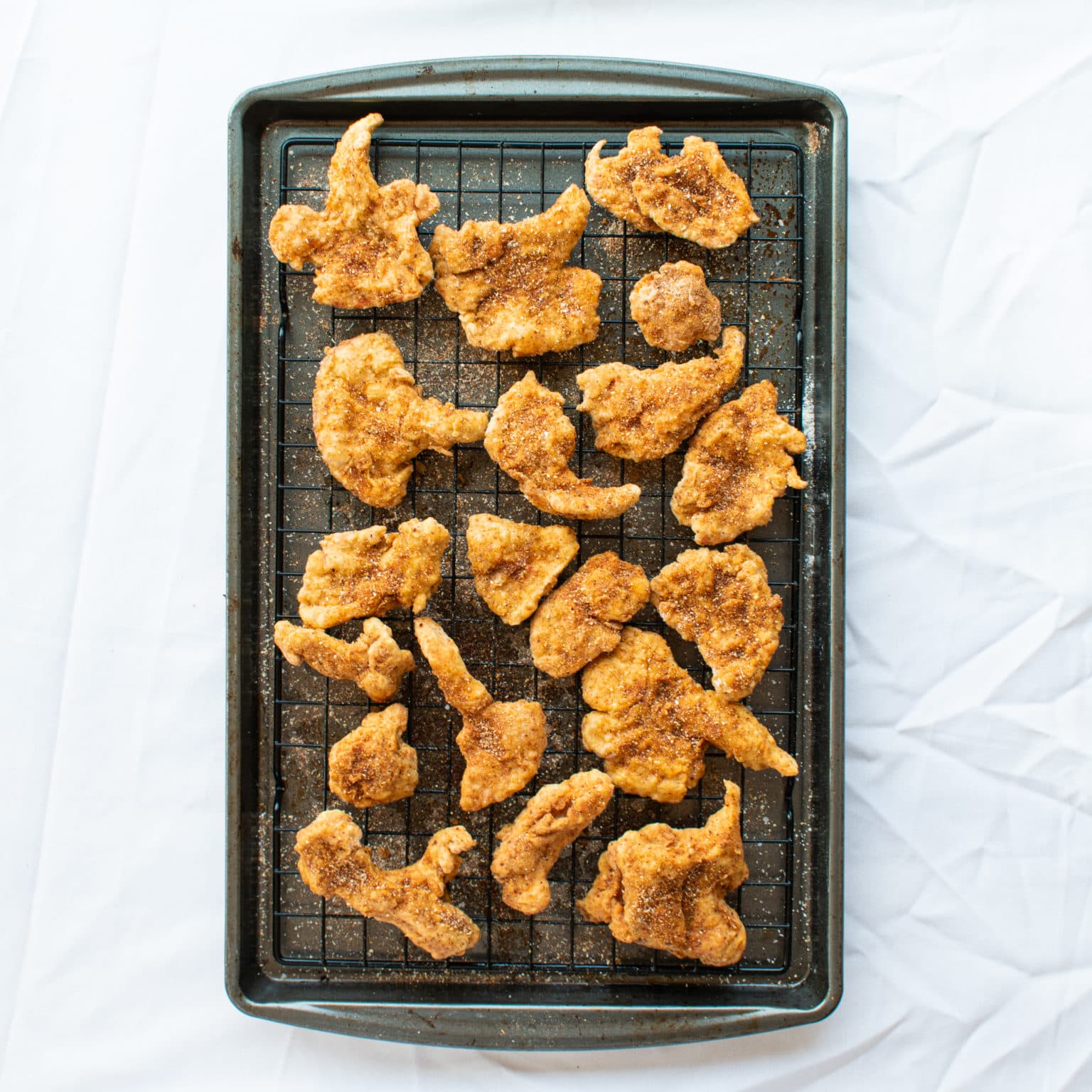 What is Chicken of the Woods?
Chicken of the Woods, Chicken Mushrooms, COWs – What is it? These common names refer to the species in the Laetiporus genus, and in North America, it's usually one of these species: L. sulphuereus, L. cincinattus, or L. conifericola. They're typically bright orange, and commonly distributed throughout North America and Europe.
What does Chicken of the Woods Taste Like?
Well, like chicken! This mushroom has a distinctly meaty-shreddy texture, and a savory flavor that toes the line between mushroom and poultry. Some species are more strongly flavored than others, and their flavor can be effected by region, substrate, humidity, and warmth. If button mushrooms aren't your favorite flavor or texture – give COWs a shot! They're a real crowd pleaser.
How Do I Cook Chicken of the Woods?
As with all wild mushrooms, it's best to start with fresh, young, and sustainably harvested COWs. You'll want to make sure they're thoroughly cleaned and heated through to remove any pests and kill off any potential pathogens. In this recipe, we recommend steaming your mushrooms for 5 minutes before the frying process – but any method that cooks your mushrooms to 135 degrees meets standard safety requirements for cooking wild mushrooms.
To Note: Some people experience a sensitivity to COW mushrooms, and some experience a sensitivity when consuming alcohol at the same time as eating them. Always be cautious and conservative when trying new species for the first time.
Where can I buy Chicken of the Woods?
Great question – check out our marketplace where you can buy Chicken of the Woods directly from foragers and cultivators!