Preparation:
Step 1 - Clean oyster mushrooms
Clean the oyster mushrooms by gently wiping them with a damp paper towel to remove any dirt or debris. Slice them thinly and set aside.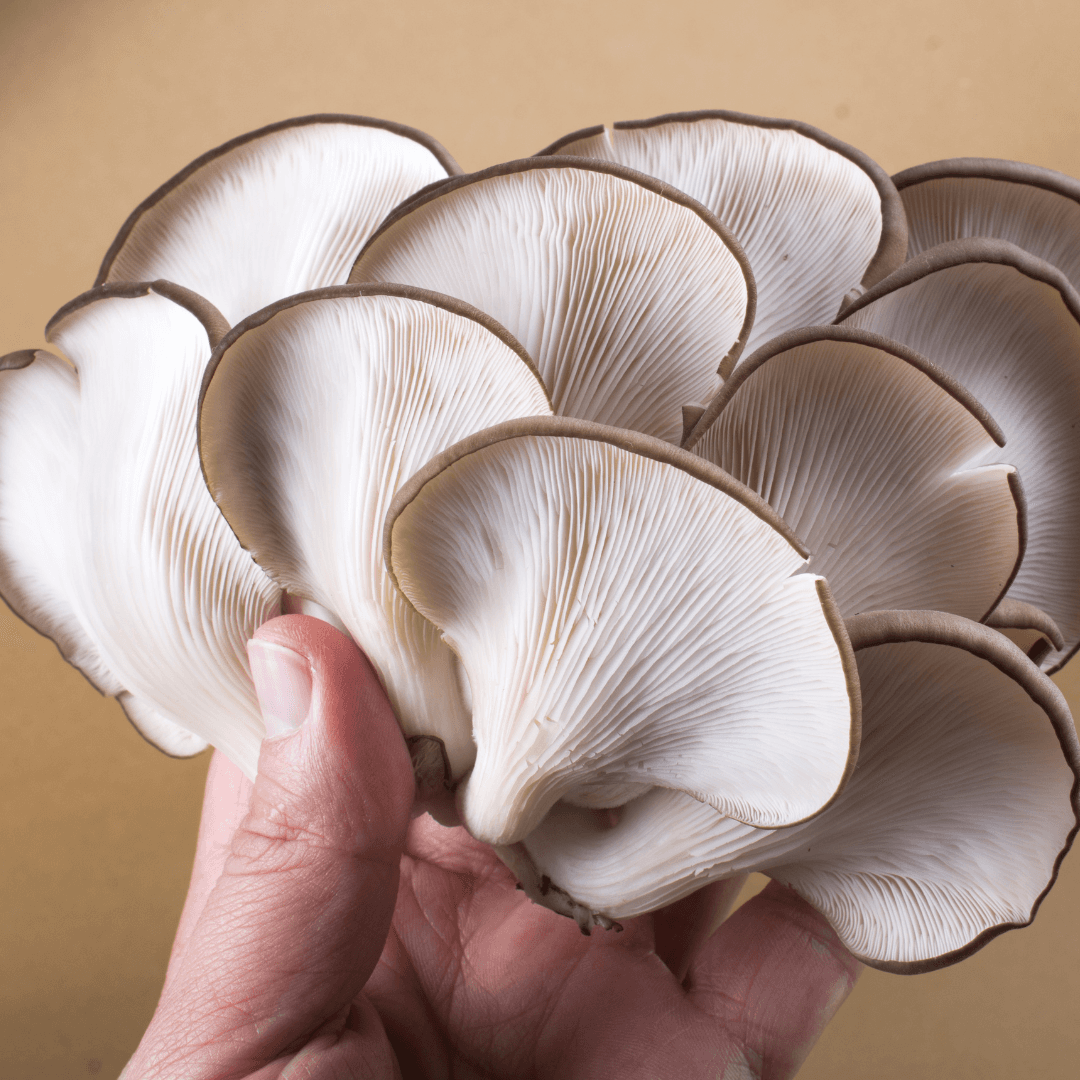 Step 2 - Prepare remaining ingredients
Mince the garlic, chop the shallot finely, and grate the Parmesan cheese. Zest the lemon and chop the parsley for garnish.
Step 3 - Boil pasta
Bring a large pot of salted water to a boil. Once boiling, add the linguine pasta and cook according to the package instructions until al dente. Drain the pasta, reserving about 1/2 cup of pasta water, and set aside.
Step 4 - Sautee shallots, garlic and oyster mushroom sauce
While the pasta is cooking, heat olive oil in a large skillet over medium heat. Add the shallots and garlic, sautéing for about 2 minutes until they become translucent. Add the sliced oyster mushrooms to the skillet and sauté for another 5-7 minutes, or until they're golden brown and tender. Pour in the white wine, and let it simmer for about 3-4 minutes until the liquid is reduced by half. Lower the heat and stir in the heavy cream, grated Parmesan cheese, and season with salt and black pepper to your liking. Let the sauce simmer for another 2-3 minutes until it thickens slightly.
Step 5 - Add pasta and finish cooking
Toss the cooked pasta into the skillet with the mushroom sauce, adding reserved pasta water a little at a time if needed to loosen up the sauce.
Step 6 - Garnish and serve
Finish by sprinkling lemon zest and fresh parsley over the pasta. Toss everything together gently and serve immediately.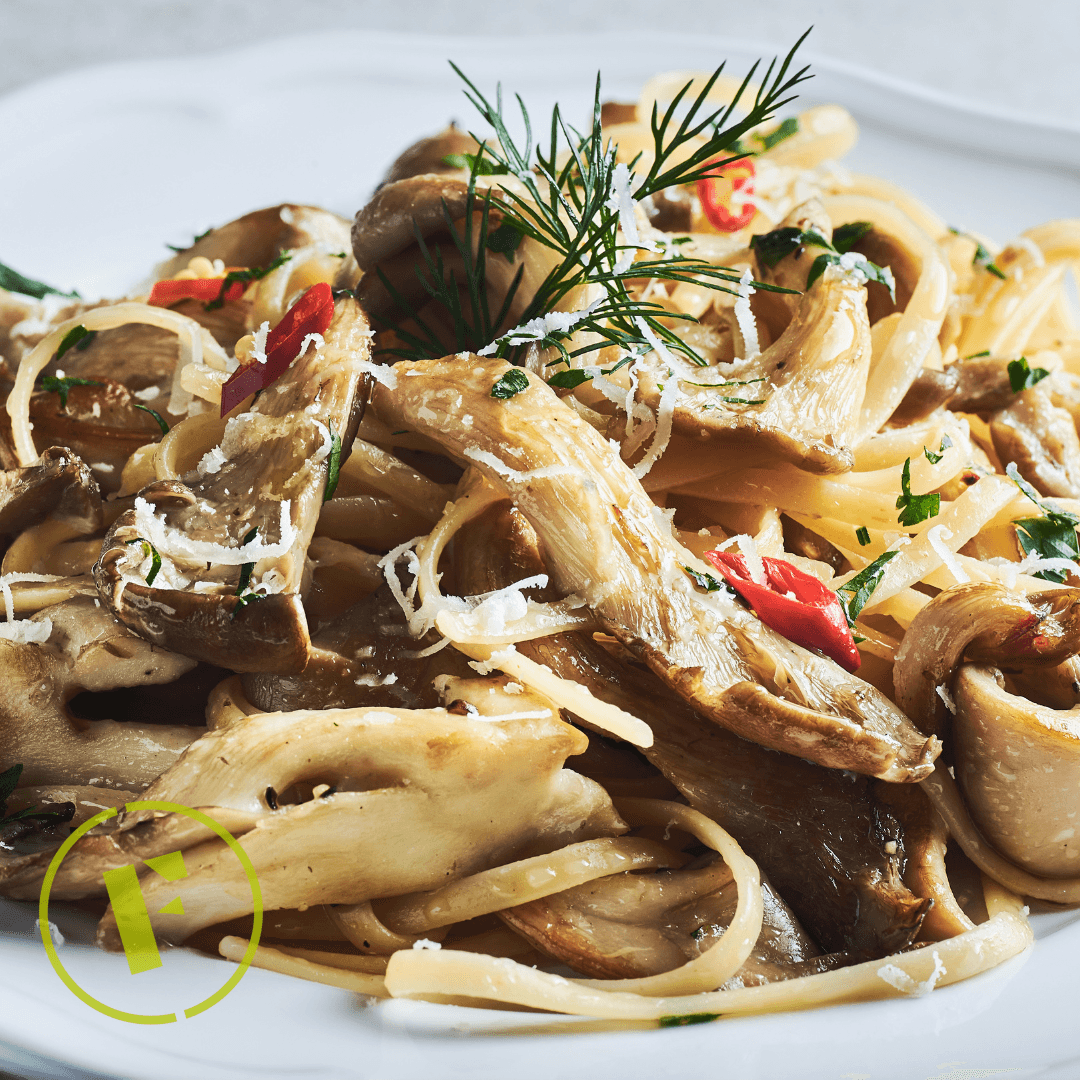 What are oyster mushrooms?
Oyster mushrooms are a type of edible fungi which grow in clusters on decaying wood, resembling the shape of oysters. They are a popular ingredient in many cuisines due to their versatile flavor and health benefits. They are known to be a good source of vitamins, minerals, and antioxidants.
What do oyster mushrooms taste like?
Oyster mushrooms have a subtle, savory flavor with a hint of sweetness. Their texture is tender and slightly chewy, which can become meaty when cooked, making them a popular meat substitute in vegetarian and vegan dishes.
Where can I buy oyster mushrooms?