Preparation:
Step 1 - Clean oyster mushrooms
Begin by cleaning the oyster mushrooms thoroughly. Gently remove any dirt or debris using a soft brush or a damp cloth. Do not soak them in water as they tend to absorb moisture.
Step 2 - Pat oyster mushrooms dry
Once cleaned, pat the mushrooms dry and then tear them into bite-sized pieces. Set aside.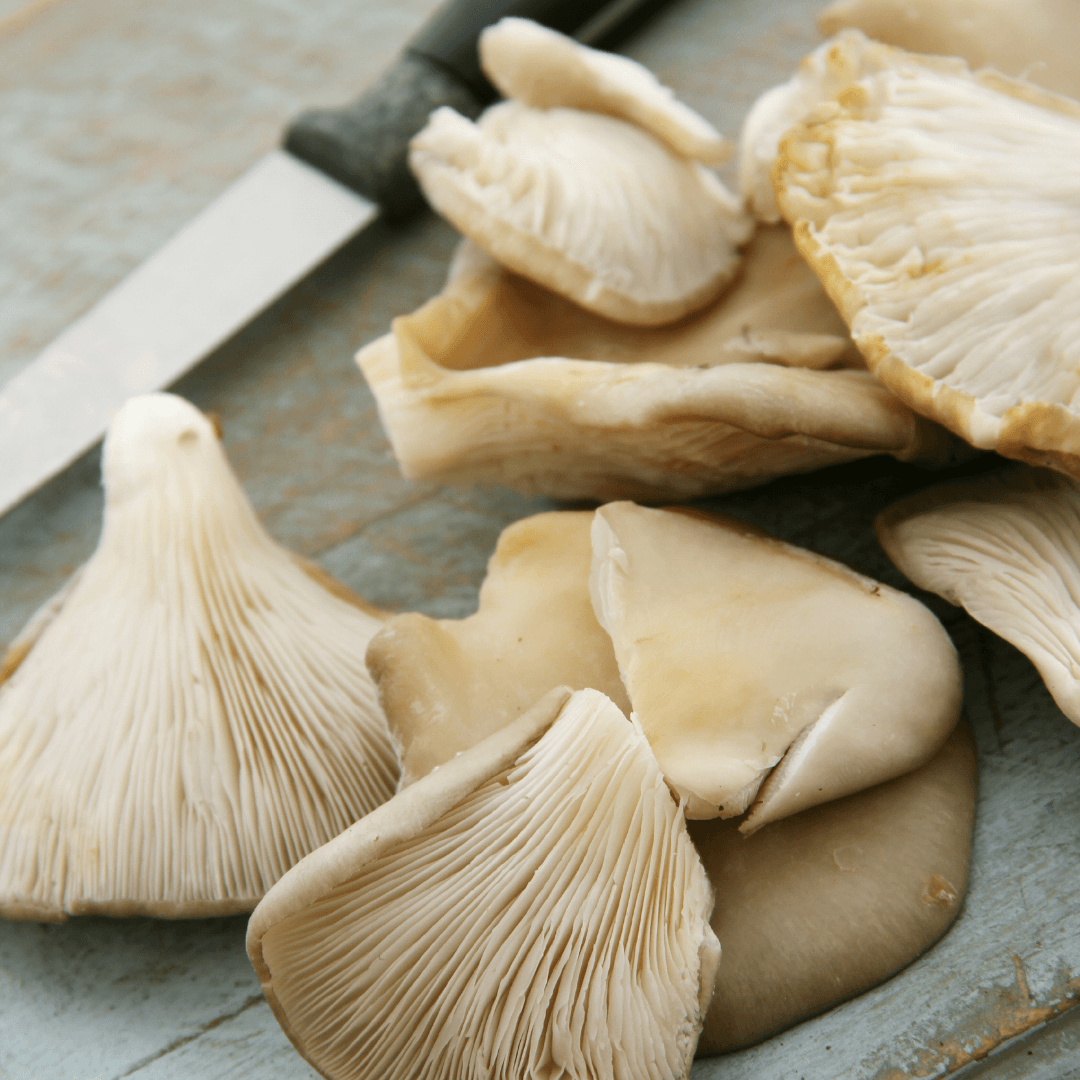 Step 3 - Combine other ingredients
In a mixing bowl, combine the all-purpose flour, cornstarch, garlic powder, paprika, salt, and black pepper. Mix well.
Step 4 - Add plant-based milk
In a separate shallow bowl, pour the plant-based milk.
Step 5 - Heat fryer & add vegetable oil
Heat a deep frying pan or a fryer with vegetable oil over medium-high heat. Ensure the oil is hot but not smoking, around 350°F to 375°F.
Step 6 - Coat oyster mushrooms
Dip each mushroom piece first into the plant-based milk, ensuring it's well coated, and then dredge it in the flour mixture, ensuring it's evenly coated with the flour mixture.
Step 7 - Fry oyster mushrooms
Carefully place the coated mushroom pieces into the hot oil. Do not overcrowd the pan; fry in batches if necessary.
Fry the mushrooms for 3-5 minutes or until they are golden brown and crispy.
Step 8 - Drain & serve
Using a slotted spoon, remove the fried mushrooms from the oil and place them on a plate lined with paper towels to drain excess oil.
Serve immediately while hot. They pair well with a variety of dipping sauces like vegan aioli or sweet chili sauce.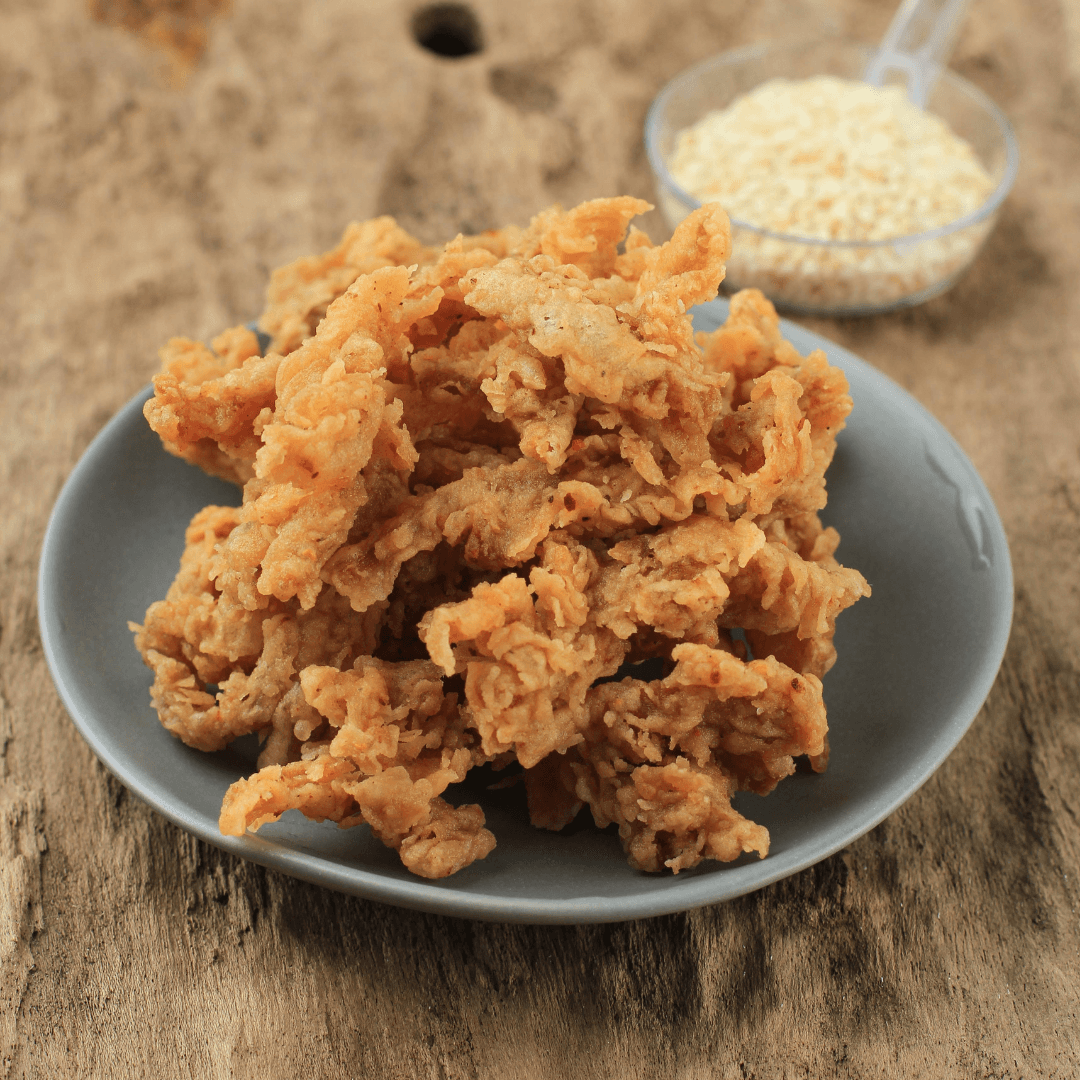 golden fried oyster mushrooms
What are oyster mushrooms?
Oyster mushrooms are a type of edible fungi which grow in clusters on decaying wood, resembling the shape of oysters. They are a popular ingredient in many cuisines due to their versatile flavor and health benefits. They are known to be a good source of vitamins, minerals, and antioxidants.
What do oyster mushrooms taste like?
Oyster mushrooms have a subtle, savory flavor with a hint of sweetness. Their texture is tender and slightly chewy, which can become meaty when cooked, making them a popular meat substitute in vegetarian and vegan dishes.
Where can I buy oyster mushrooms?