Preparation:
Step 1 - Clean chanterelle mushrooms
Start by cleaning the chanterelle mushrooms gently with a soft brush to remove any dirt or debris. Slice them thinly.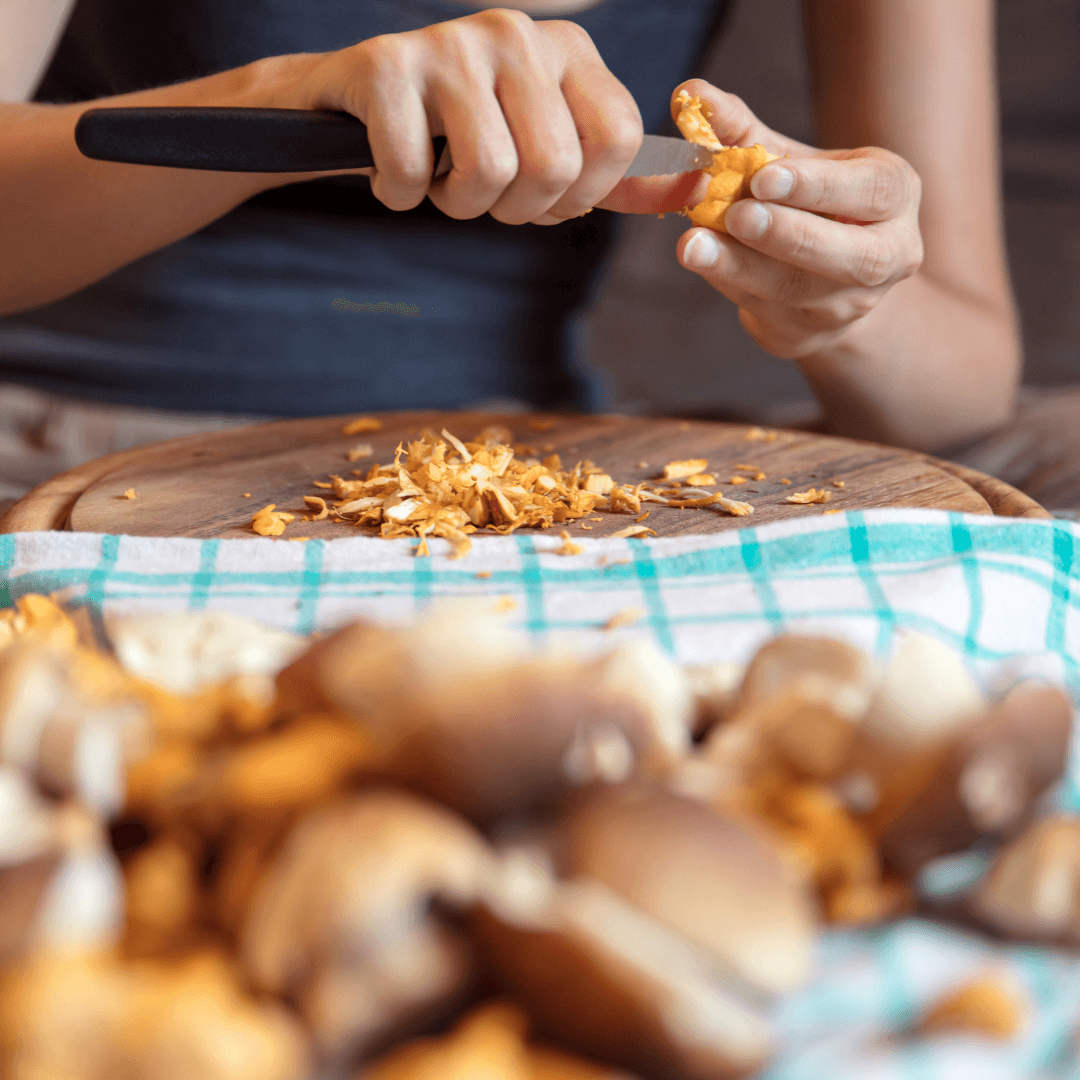 Step 2 - Prepare chicken breast
Pat the chicken breasts dry with paper towels, and season both sides with salt and black pepper.
Step 3 - Prepare remaining ingredients
Mince the garlic and chop the fresh parsley finely.
Measure out your white wine, heavy cream, and have your thyme leaves ready.
Step 4 - Sear chicken
In a large skillet, heat the olive oil over medium-high heat. Once hot, add the chicken breasts and sear them for about 5-6 minutes on each side or until they are golden brown and cooked through. Remove the chicken from the skillet and set aside.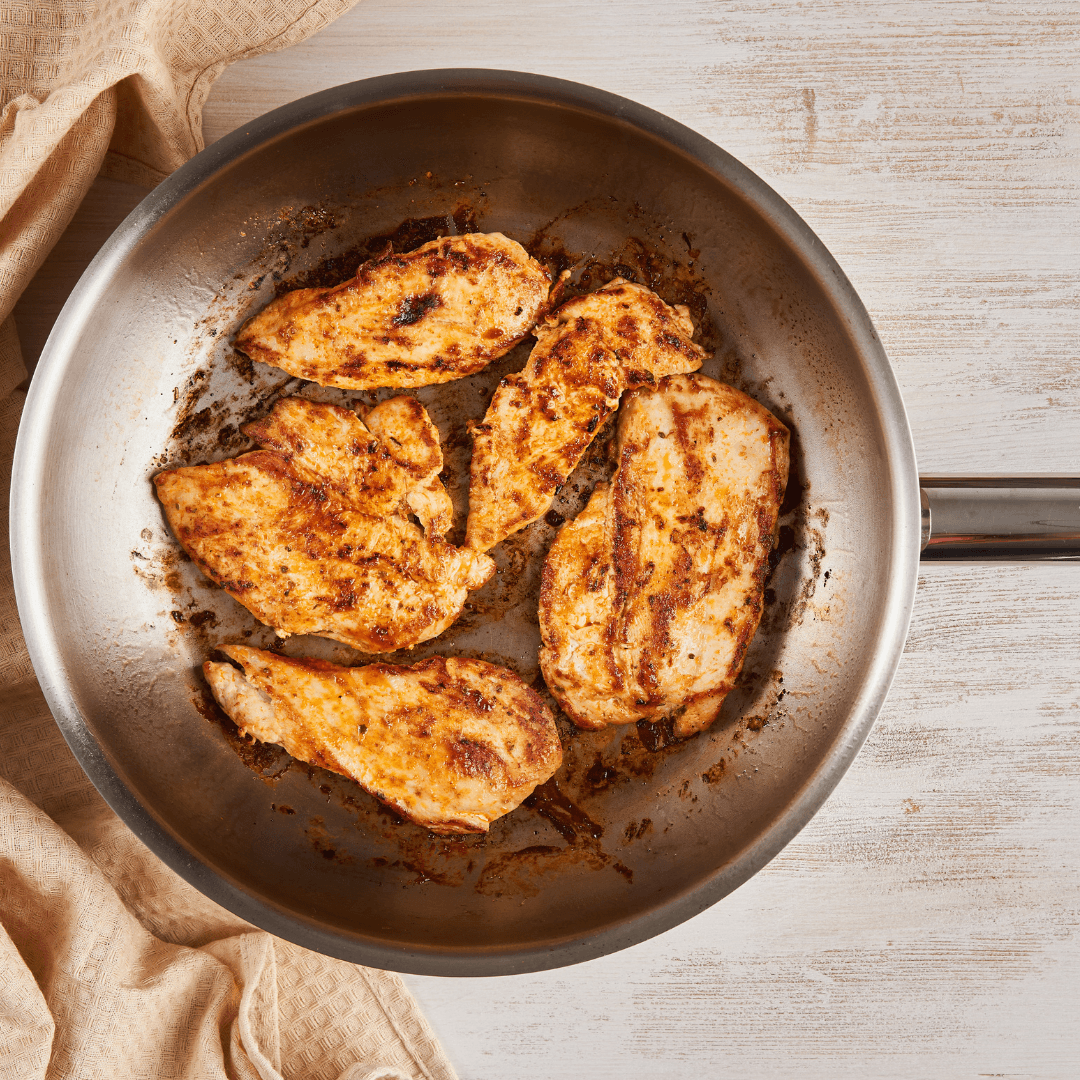 Step 5 - Saute garlic & chanterelle mushroom sauce
In the same skillet, melt the butter over medium heat. Add the garlic and sauté for about 1 minute until fragrant. Add the sliced chanterelle mushrooms to the skillet and sauté for another 5-6 minutes or until they are tender. Pour in the white wine, and let it simmer for about 3-4 minutes until it reduces by half. Stir in the heavy cream, thyme, and half of the parsley, letting it simmer for another 2-3 minutes until the sauce thickens slightly.
Step 6 - Add chicken and finish cooking
Return the chicken breasts to the skillet, spooning the sauce and mushrooms over them. Let everything cook together for another 3-4 minutes so the flavors meld.
Step 7 - Garnish & serve
Garnish with the remaining parsley before serving.
What are chanterelle mushrooms?
Chanterelle mushrooms are a type of wild fungi highly prized in culinary circles for their exceptional flavor and unique, trumpet-like shape. They are known for their vibrant yellow to orange color, which stands out in the forests where they are foraged. Their rarity and distinctive taste make them a sought-after ingredient among chefs and food enthusiasts.
What do chanterelle mushrooms taste like?
Chanterelle mushrooms have a distinct flavor profile that is often described as earthy with a subtle peppery hint. They possess a mild, nutty taste with a slight fruitiness, reminiscent of apricots, which is complemented by a gentle, woody aroma. Their texture is tender yet chewy, providing a satisfying mouthfeel that enhances any dish they are added to.
Where can I buy chanterelle mushrooms?