Preparation:
Step 1 - Make the dough
1. Combine the flour, water, and olive oil. Mix thoroughly, then rest for 15 minutes. Add the salt and knead until the dough is smooth and elastic, 5-10min. Set aside as you prepare the greens.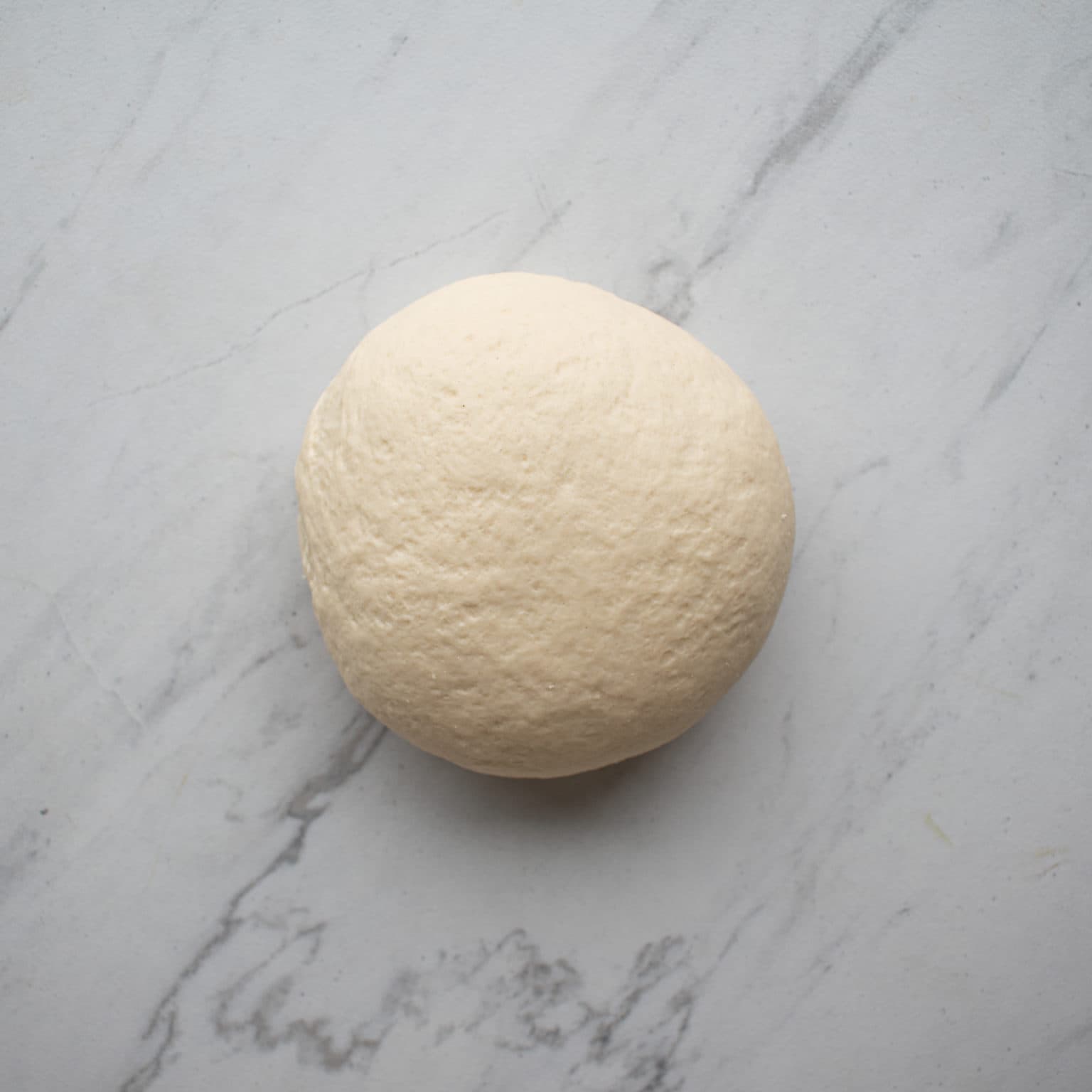 Step 2 - Finely chop greens
2. Set aside the dough as you prepare and chop the greens.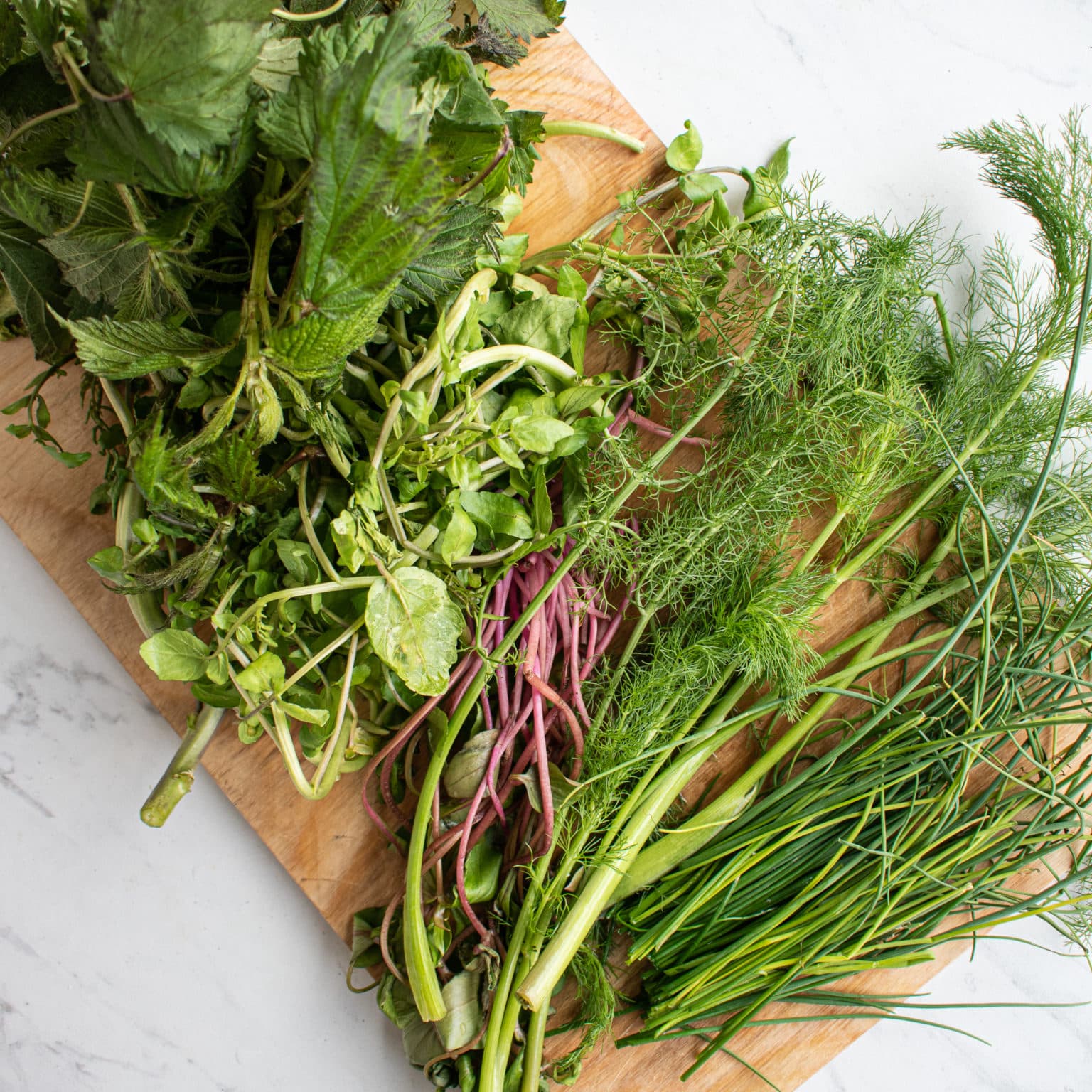 Step 3 - Season greens
3. Add your finely chopped greens and allium leaves to a bowl and season with the salt, olive oil, and vinegar. Taste and adjust.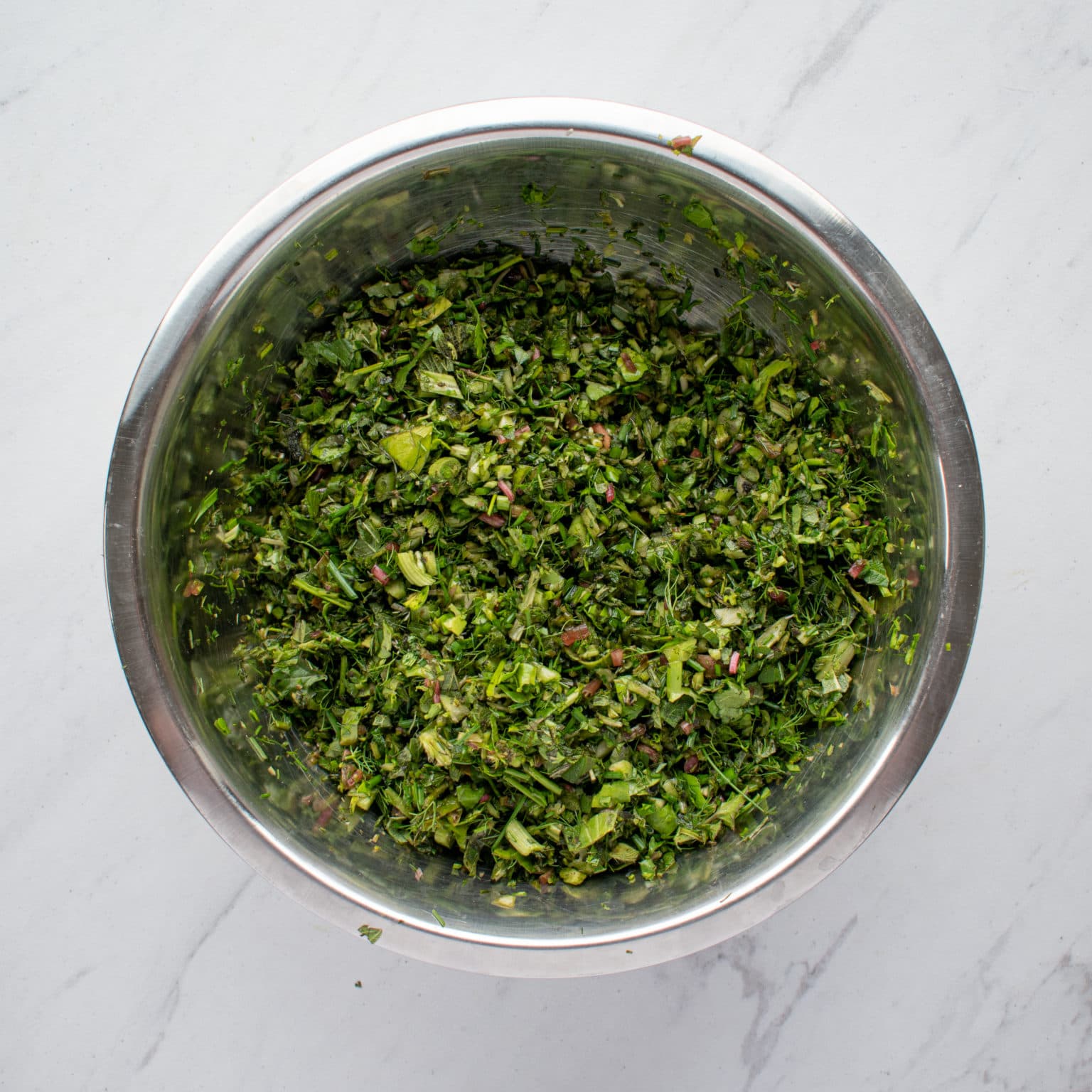 Step 4 - Roll portions of dough
4. Divide the dough into 4 portions. Working with one at a time, roll a ball of dough to create a thin 8" round.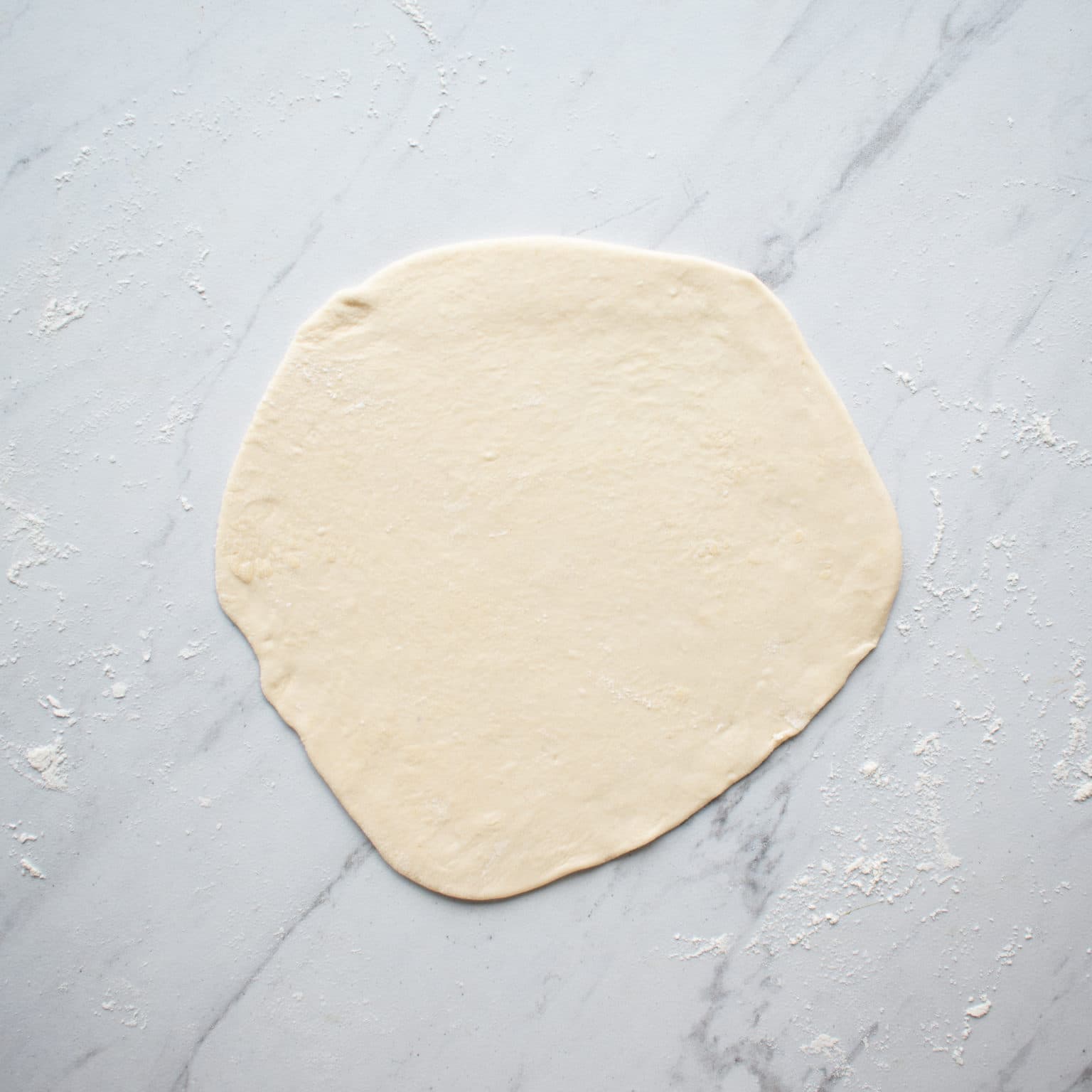 Step 5 - Fill with greens mixture
5. Pile a heaping cup of the green mixture into the center of the dough.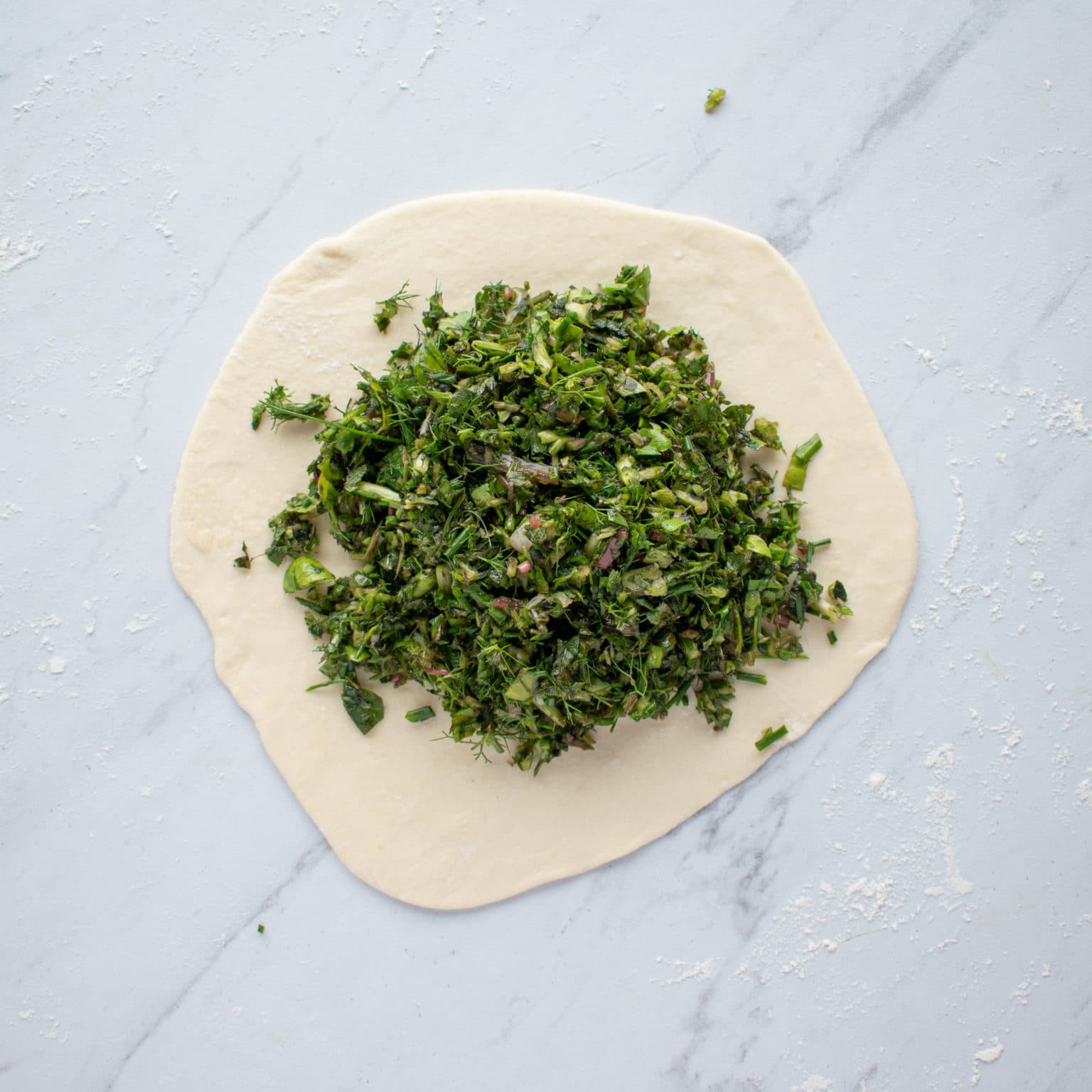 Step 6 - Seal dough
6. Grab the top and bottom of the dough and pinch together over the greens, then continute to pinch the dough together working to the sies of the circle. You should have a football shaped dough with the green fully enclosed (see pictures above). Flatten the bread to even out any odd lumps. Repeat with the remaining portions of dough.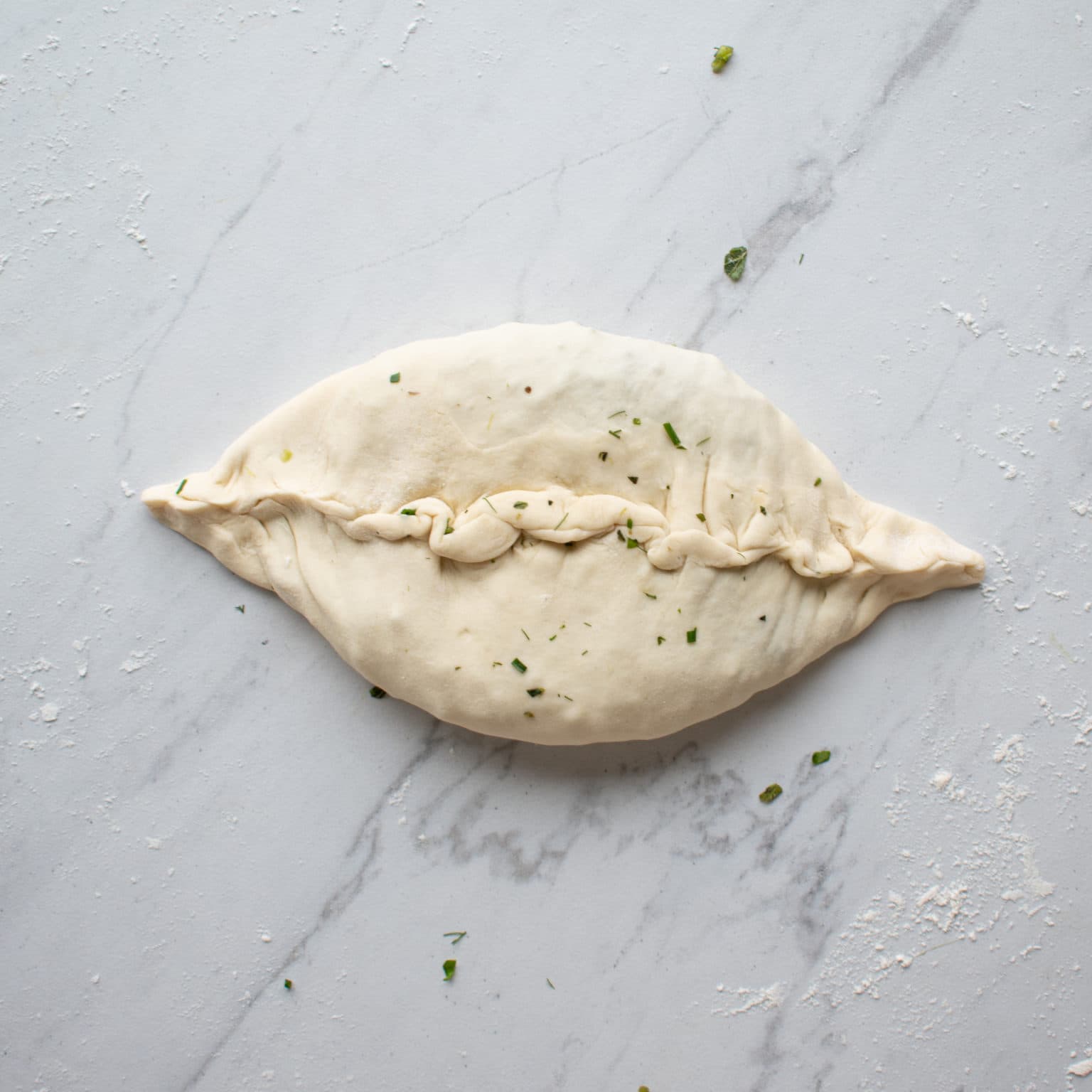 Step 7 - Griddle until cooked
7. Preheat a pan or griddle over medium-high heat. Working one at a time, Place the bread seamside down into the pan and cook until opaque and speckled with brown spots. Flip the bread and repeat on the other side, making sure the dough is thoroughly cooked throughout.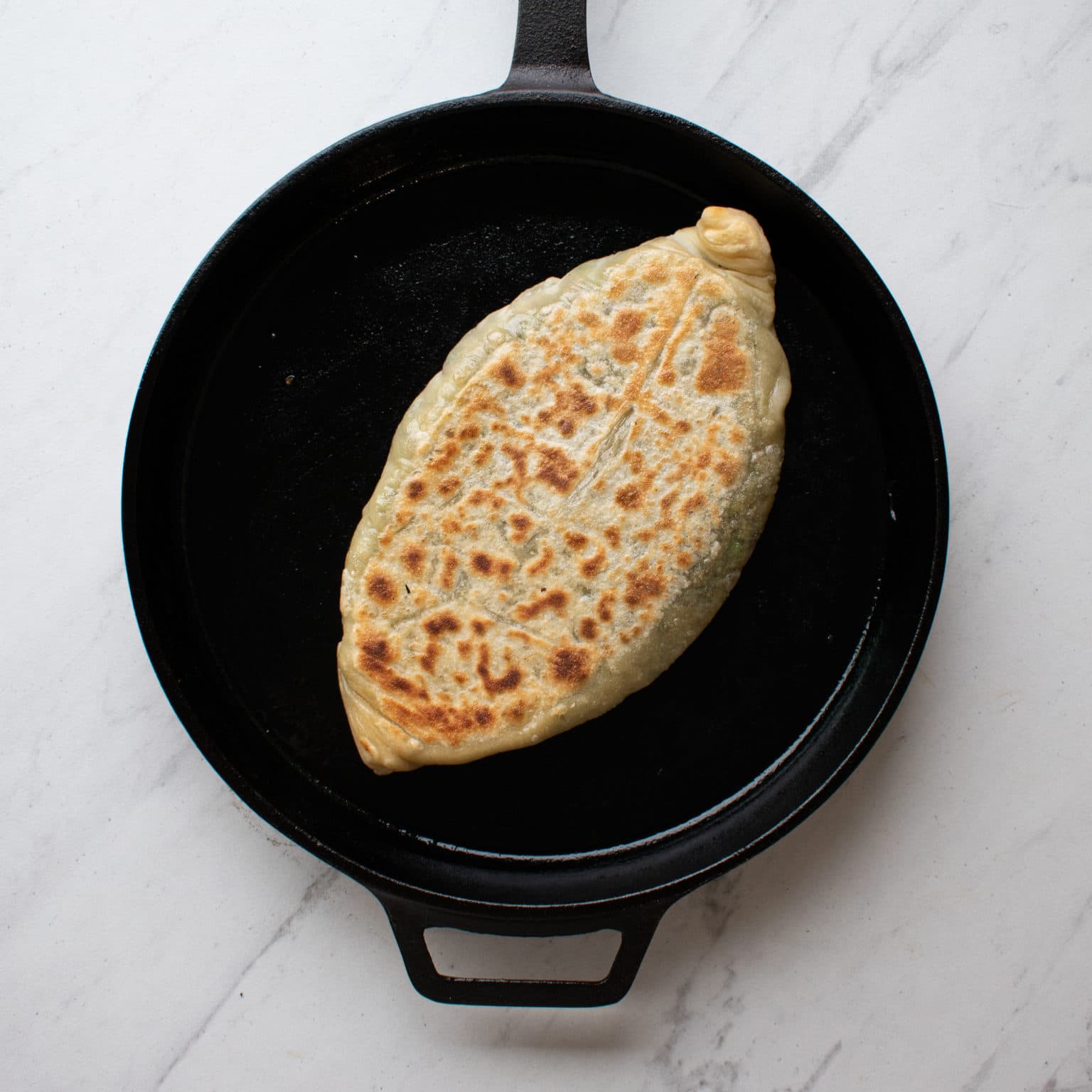 Jingalov Hats is a griddled flatbread stuffed with finely chopped greens that originates from Artsakh, Armenia. This particular version uses a mix of wild spring greens and alliums from North America that steam in a simple dough. The recipe below isn't a traditional or authentic preparation – we've borrowed the techniques from the original dish to give you a strategy to use up a bulk of wild greens when you have a surplus. If you'd like to know more about the original dish, we encourage you to learn directly from Armenian chefs and cooks!
What Greens should I use?
Traditionally, Jingalov Hats uses a blend of neutral, herby, and sour greens, along with alliums to create a complex, mouth-watering mixture. We encourage you to use a wide diversity of greens here, but use what you've got and make it your own! We recommend a base of nettles, watercress, chard, dandelion, and violet, with herby and sour greens like fennel, carrot, mint, sheep's sorrel, wood sorrel, and curly dock. We also call for mixed allium greens – feel free to use ramps, meadow garlic, field garlic, or cultivated chives. The point is: mix it up! The more the merrier.
Where can I buy wild greens?
Right here! Foraged Market lets you buy directly from foragers, farmers, and craft food makers.