Preparation:
Step 1 - Collect daylily buds
1. Prepare daylily buds for smearing with chocolate
Step 2 - Melt chocolate and ginger
2. Melt chocolate and ginger in a pan and mix.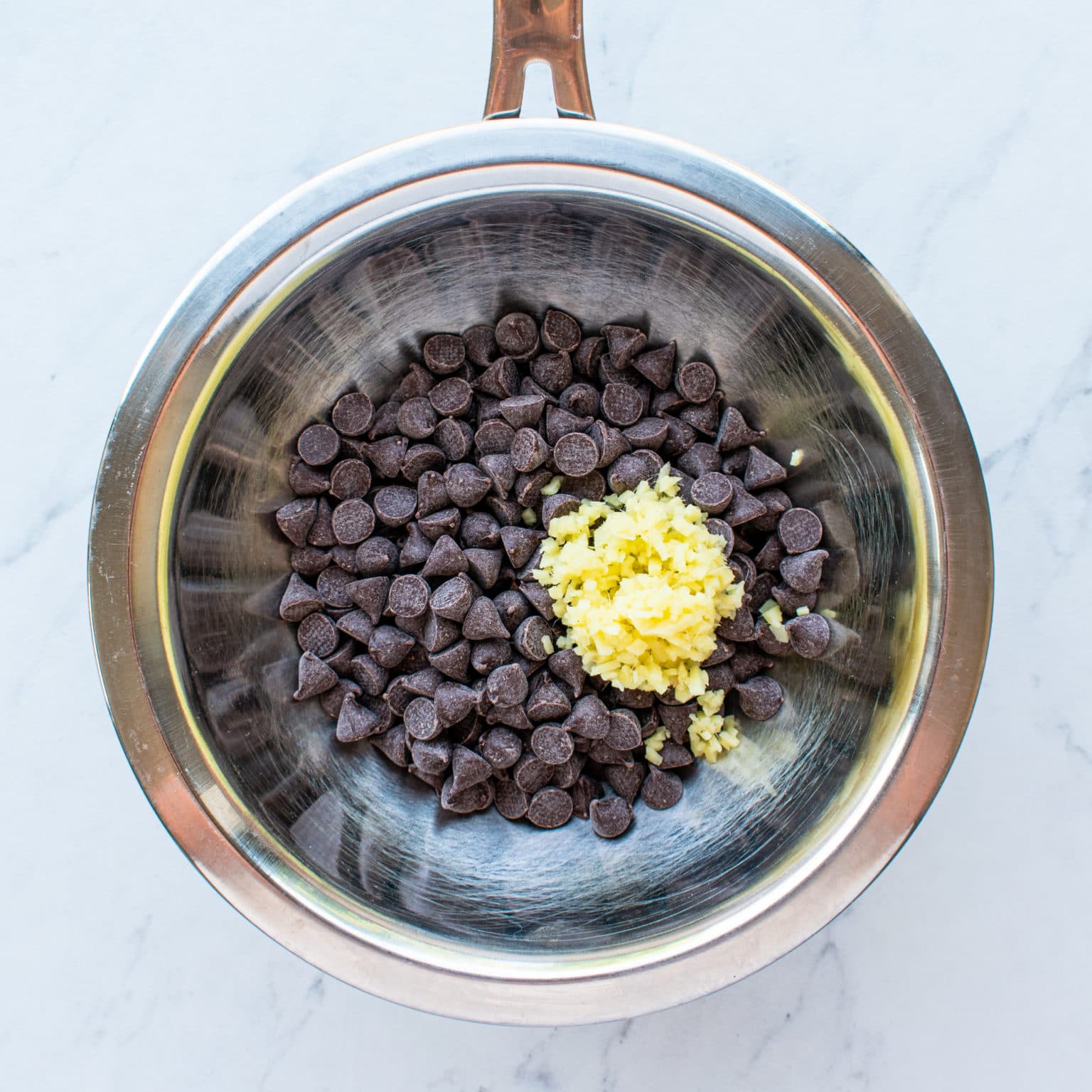 Melt chocolate and ginger
Step 3 - Coat daylily buds
3. Dip each daylily bud into the melted chocolate, allowing excess chocolate to drip off. Set on a wire rack and sprinkle with the remaining ginger.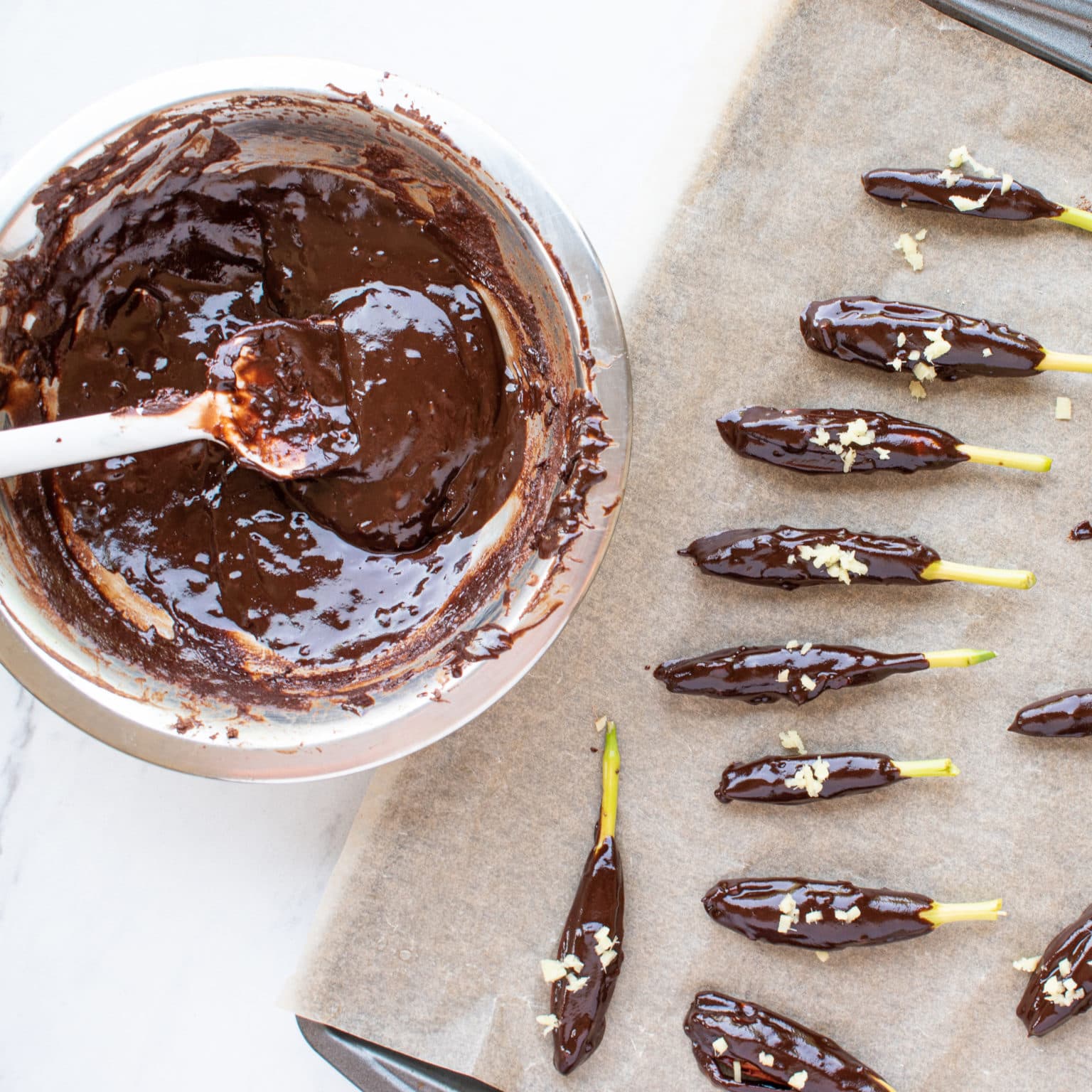 Step 4 - Top with ginger and chill
4. Transfer the rack of dipped buds to the fridge to chill until the chocolate is firm.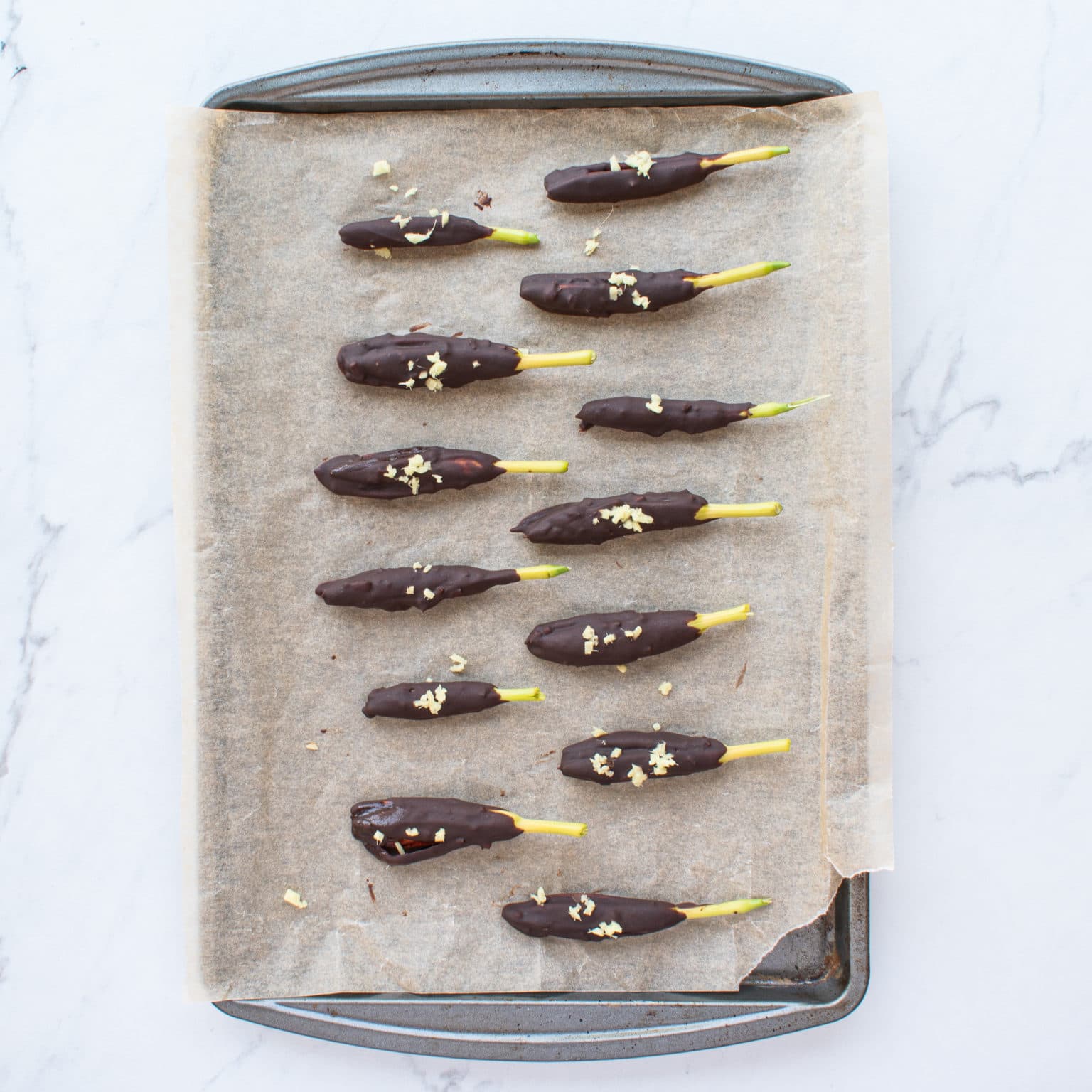 Top with ginger and chill
Yes! Daylilies have multiple edible parts: tubers, young shoots, buds, and mature flowers. It's important to make sure you have the correct species, as many other lilies are toxic.
What do Daylilies taste like?
Daylilies have a mild botanical flavor, with a pleasant sweetness. Depending on the species and growing conditions, they also frequently have a creeping spiciness, similar to the heat of fresh ginger. Here, we turn daylily buds into a simple dessert bite by pairing their naturally sweet-spicy flavors with ginger and chocolate.
What's the difference between Wild Ginger and Farmed Ginger?
There are several species of wild ginger in North America, all with their own flair flavor. Generally speaking, wild ginger rhizomes are smaller and more fragrant than cultivated ginger. The two gingers aren't even in the same genus – but their flavor and aroma are distinctly similar. Use whatever you have on hand for this recipe!
Where can I buy Daylilies?