Step 1 - Mix the ingredients
1. Preheat oven to 350 degrees, and line a loaf or baking pan with parchment paper. In a small bowl, combine 2 tbsp water with plantain (or chia) seeds, and let sit for 10 minutes. When the mixture has become viscous, add the rest of the wet ingredients: honey, nut butter, neutral oil, and brown sugar. Stir until smooth. In a large bowl, mix oats, nuts & seeds, salt, and frozen huckleberries. Add the wet ingredients into the dry and mix until thoroughly combined.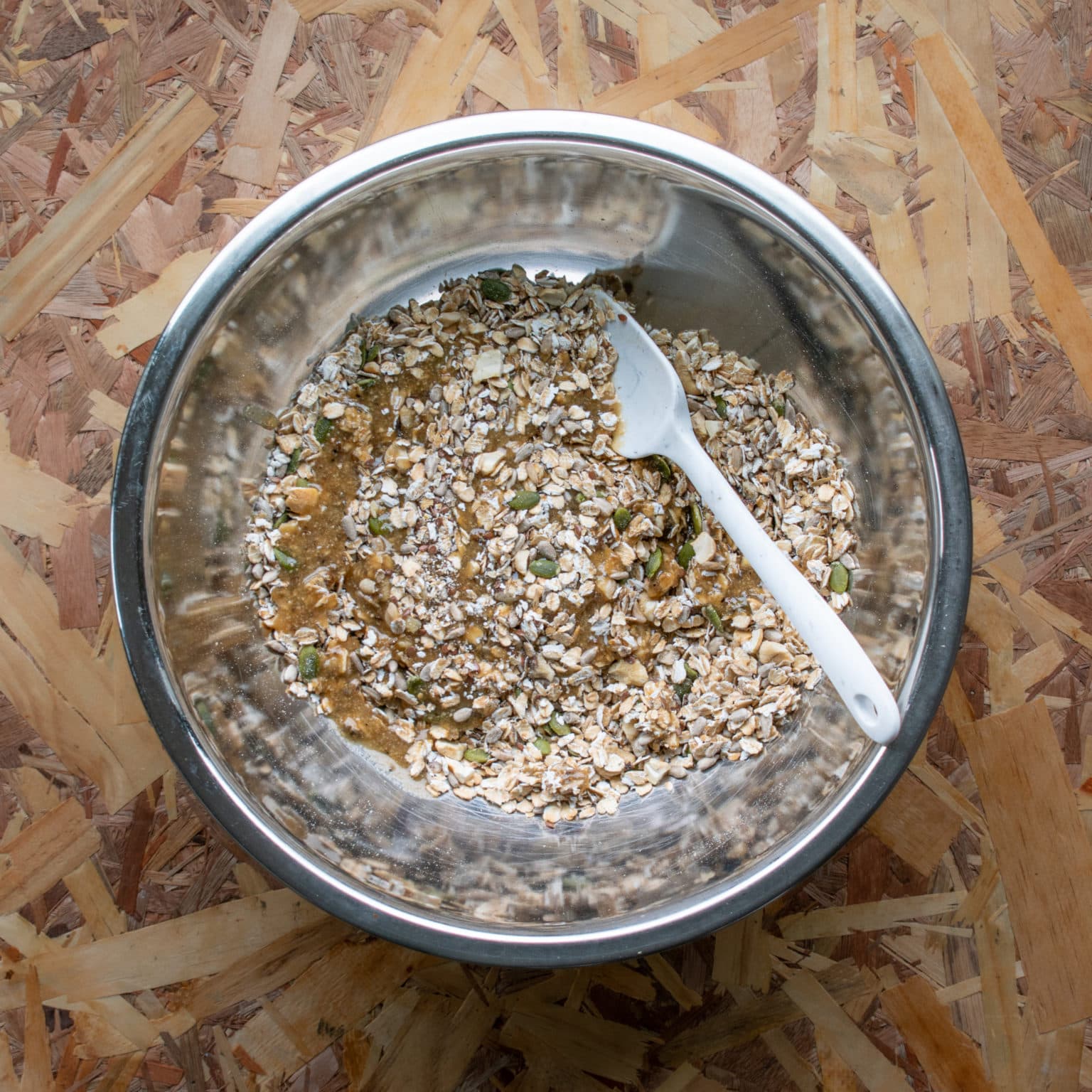 Step 2 - Press into a pan
2. Firmly press the mixture into the prepared baking pan and sprinkle with flakey salt.
Step 3 - Bake for 30min
3. Bake for 30 minutes, turning halfway through, until the edges have taken on a gentle tint of color.