Preparation:
Step 1 - Boil water and sugar to make a syrup
1. Bring the water and sugar to a low boil, stirring to make sure the sugar is completely dissolved.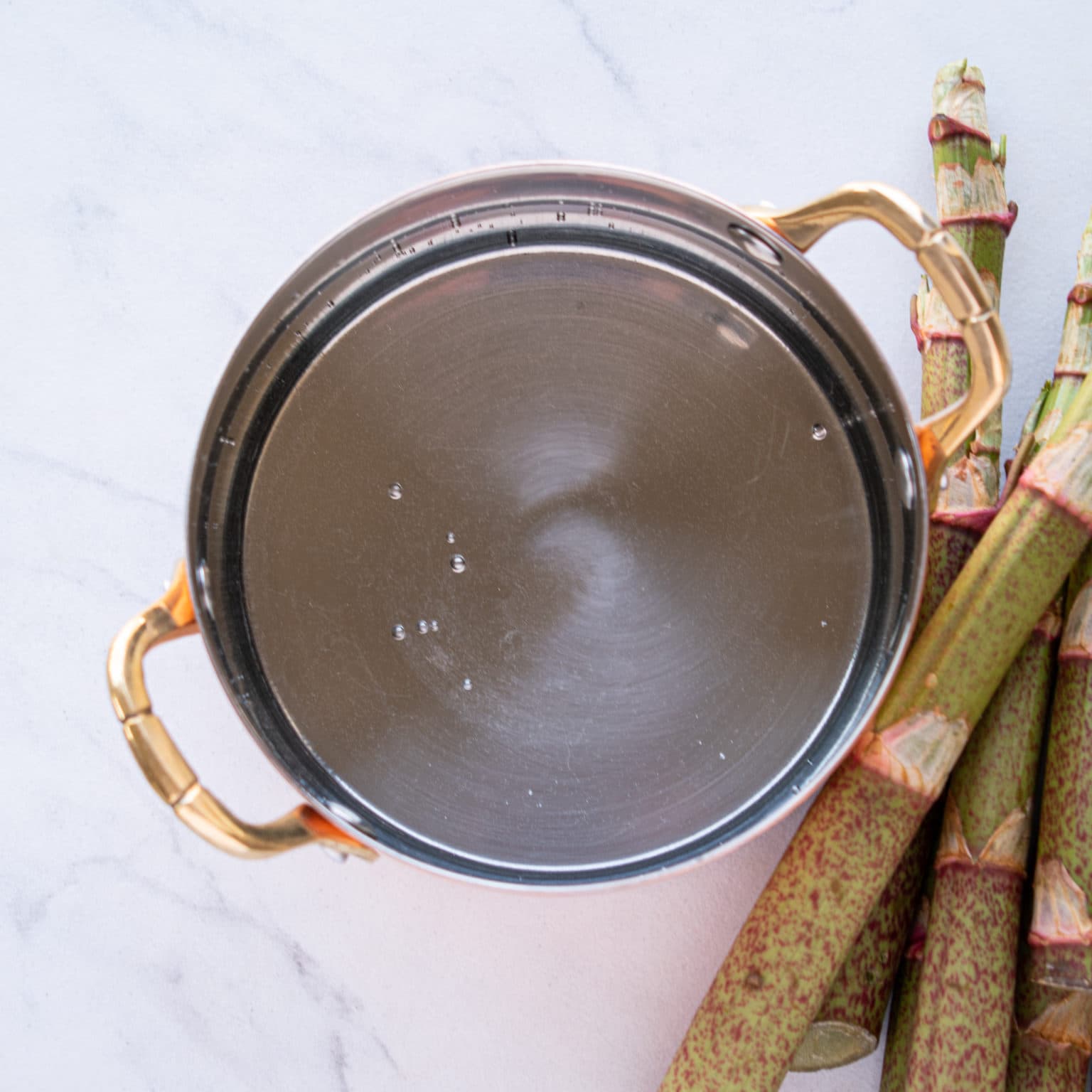 Boil water and sugar to make a syrup
Step 2 - Add finely chopped japanese knotweed
Add the japanese knotweed and continute to boil for 1 minute.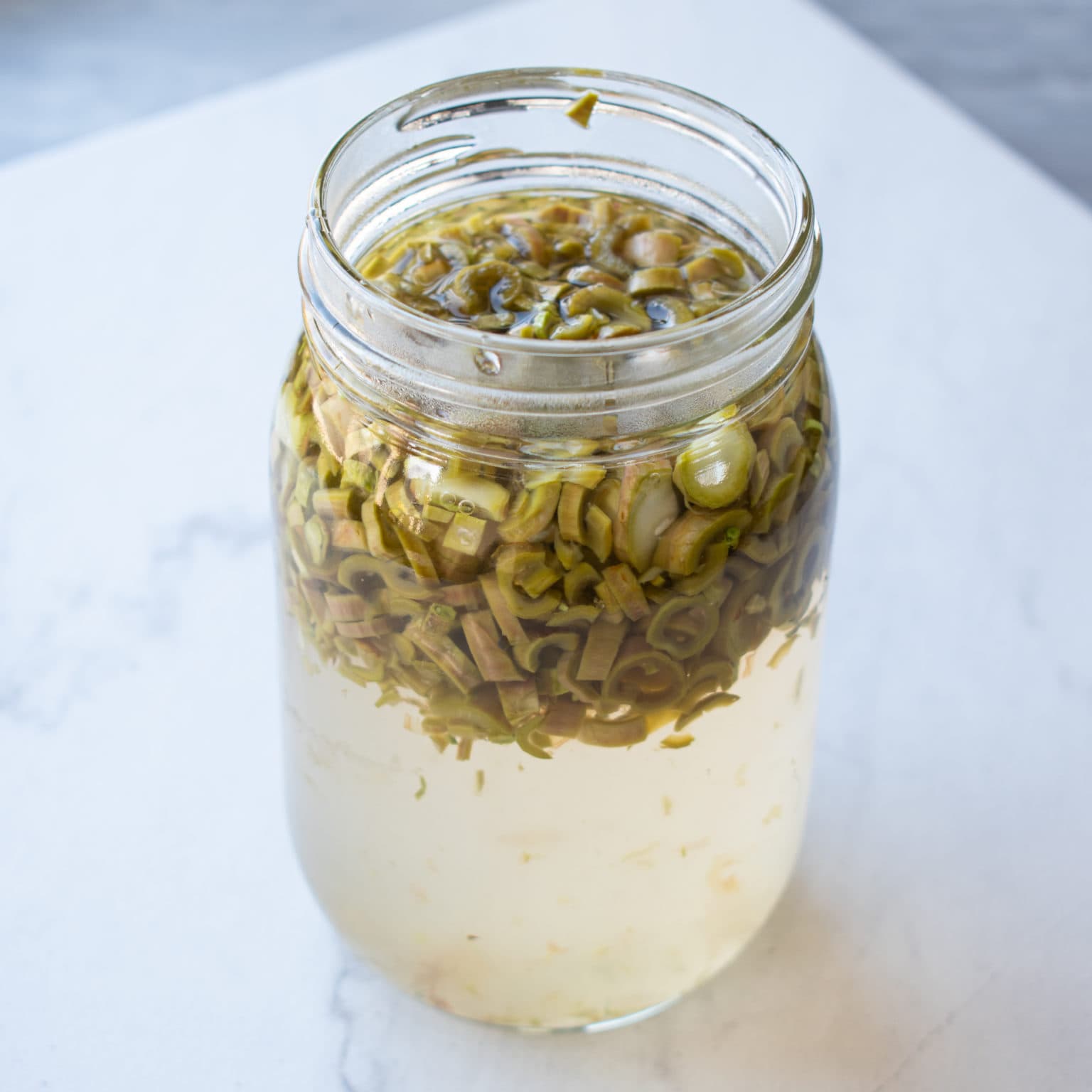 Add finely chopped japanese knotweed
Step 3 - Steep for 24-36 hours
3. Remove from the heat and cool to room temperature. Transfer to a jar and refrigerate for 24-36 hours, until the syrup has taken on a pink hue.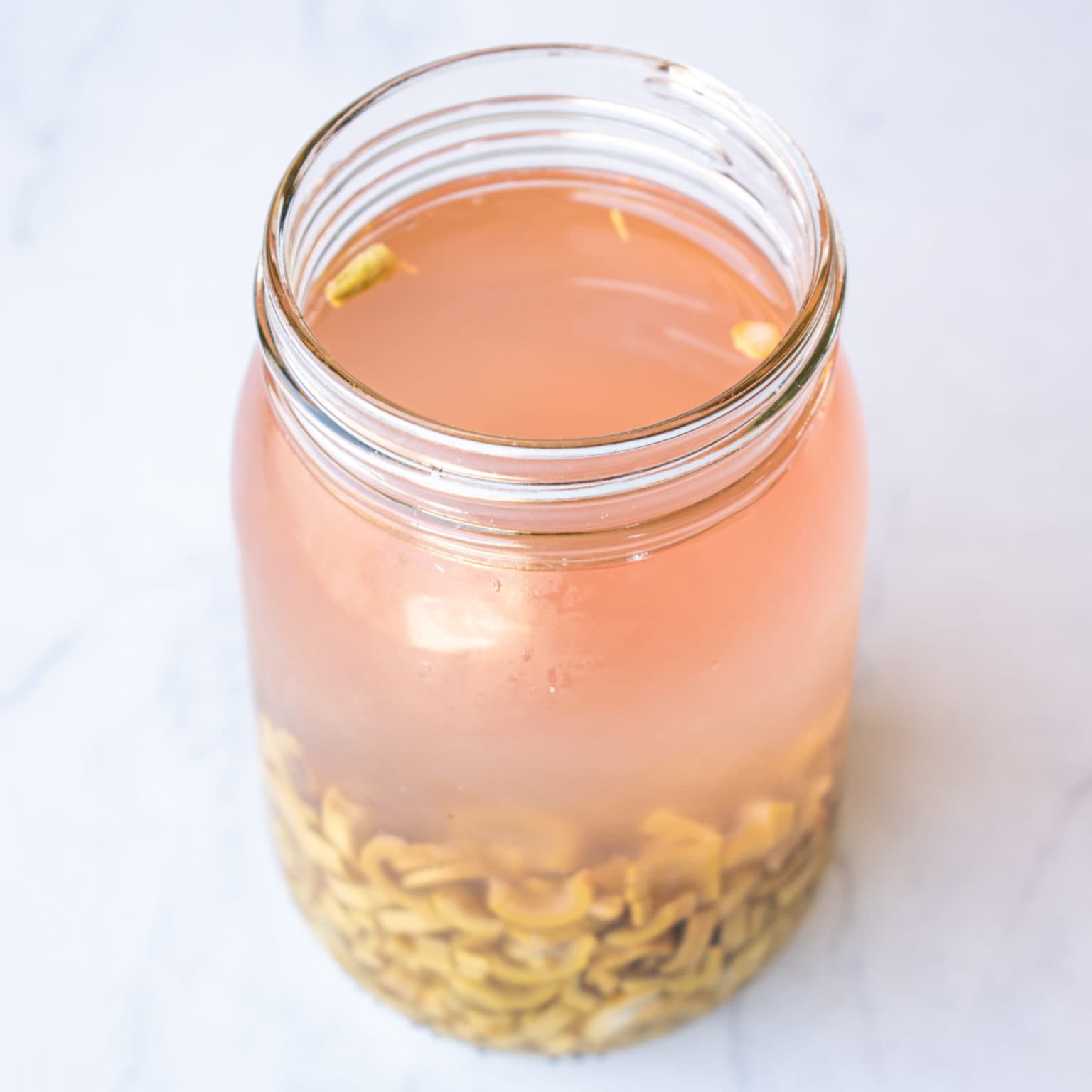 Step 4 - Strain out the knotweed pieces
Strain the knotweed pieces and reserve for another use. Store the styrup in the refrigetor.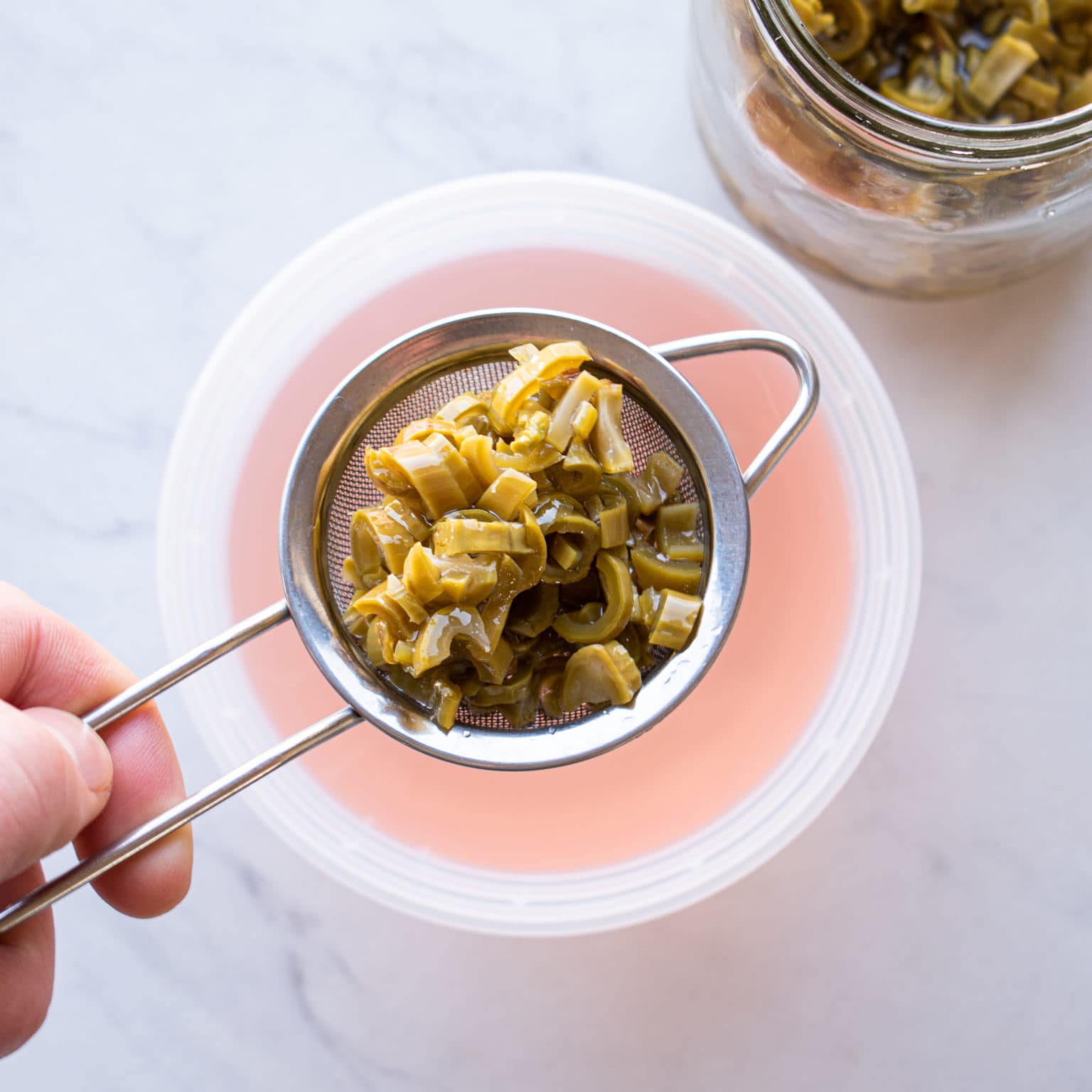 Strain out the knotweed pieces
What does Japanese knotweed taste like?
To put it simply: they taste like a more vegetal version of rhubarb! The flavor is sour and green, and the texture is crunchy and succulent. Use it where you'd use rhubarb, or anywhere you want a bright, punchy, and tart flavor.
How do I Prepare Japanese Knotweed?
Like any foraged green, proper preparation is key. Ants love Japanese Knotweed, so first be sure to thoroughly rinse the stalks. Then, remove leaves and tips from the knotweed – the best part is the stalks.
Is Japanese Knotweed Invasive?
Japanese knotweed is an introduced species in North America, and is largely considered harmful. The plant easily regenerates and grows from even the smallest pieces of stalk or root, and it's virtually impossible to fully eradicate it from an environment once it has taken hold.
For these reasons, we always encourage foragers to harvest as much Japanese Knotweed as possible during its short harvest season in the Spring. And for those same reasons, we ask you to heed this rule when cooking with fresh japanese knotweed:
Always cook every piece of knotweed you discard!
Cooking the knotweed effectively kills the organism to prevent regrowth. If you discard raw knotweed in the trash or compost, you risk spreading this plant. As you cook, keep a bowl of scraps and discarded pieces, then boil them for 5 minutes before disposing or composting.