Preparation:
Step 1 - Brown pickled morel mushrooms
Place morel mushrooms in a pan set over medium heat and cook, undisturbed, until they begin to brown. Flip them over and continue to cook until deeply browned all over (if needed, add a bit of oil to the pan to help things along). Remove the morels form the pan and finely chop.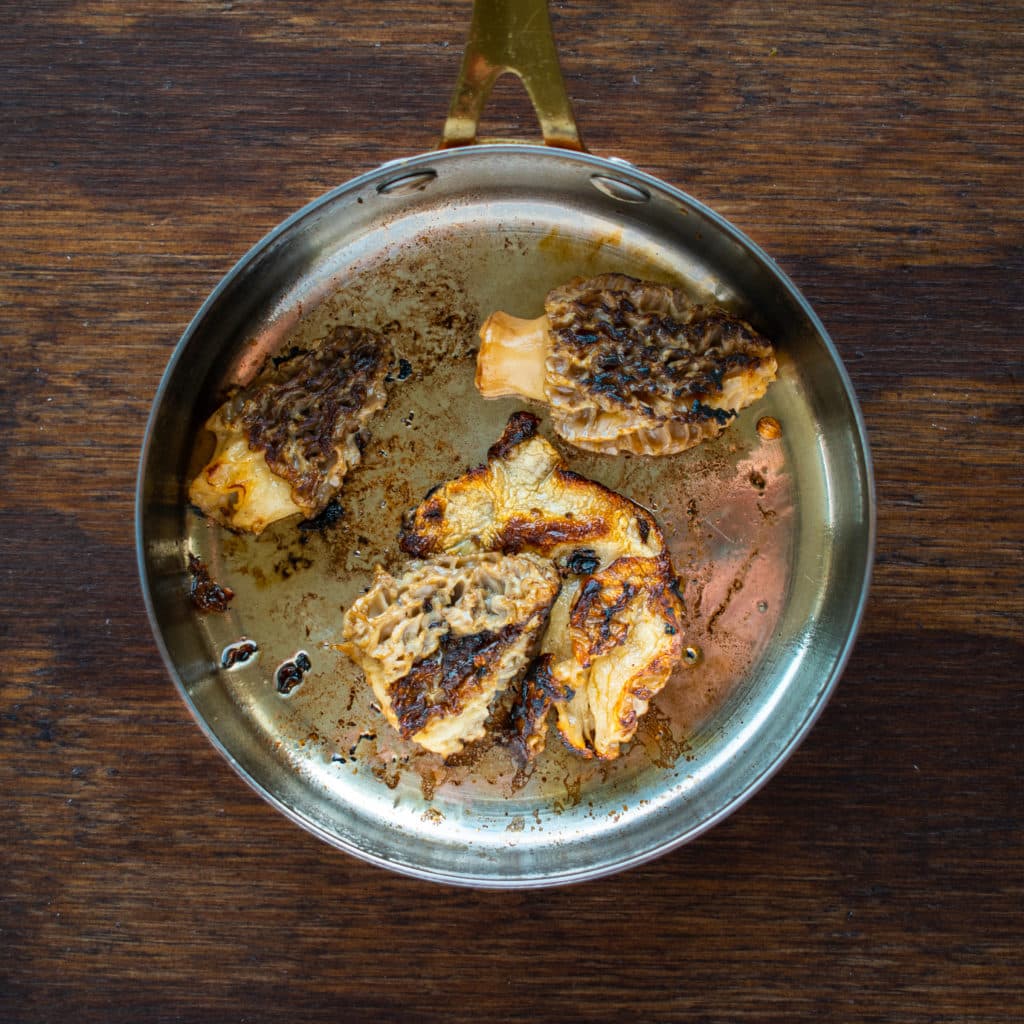 Brown pickled morel mushrooms
Step 2 - Mix dressing
Thoroughly mix the chopped morels, mayonnaise, chopped garlic leaves, black pepper, and parmesan cheese in a bowl. Add 3 tbsp of vinegar and taste. Continue adding vinegar until the flavor is balanced with the fat of the mayo and the saltiness of the cheese - it should be zingy but not overtly acidic. Taste and adjust for salt and black pepper.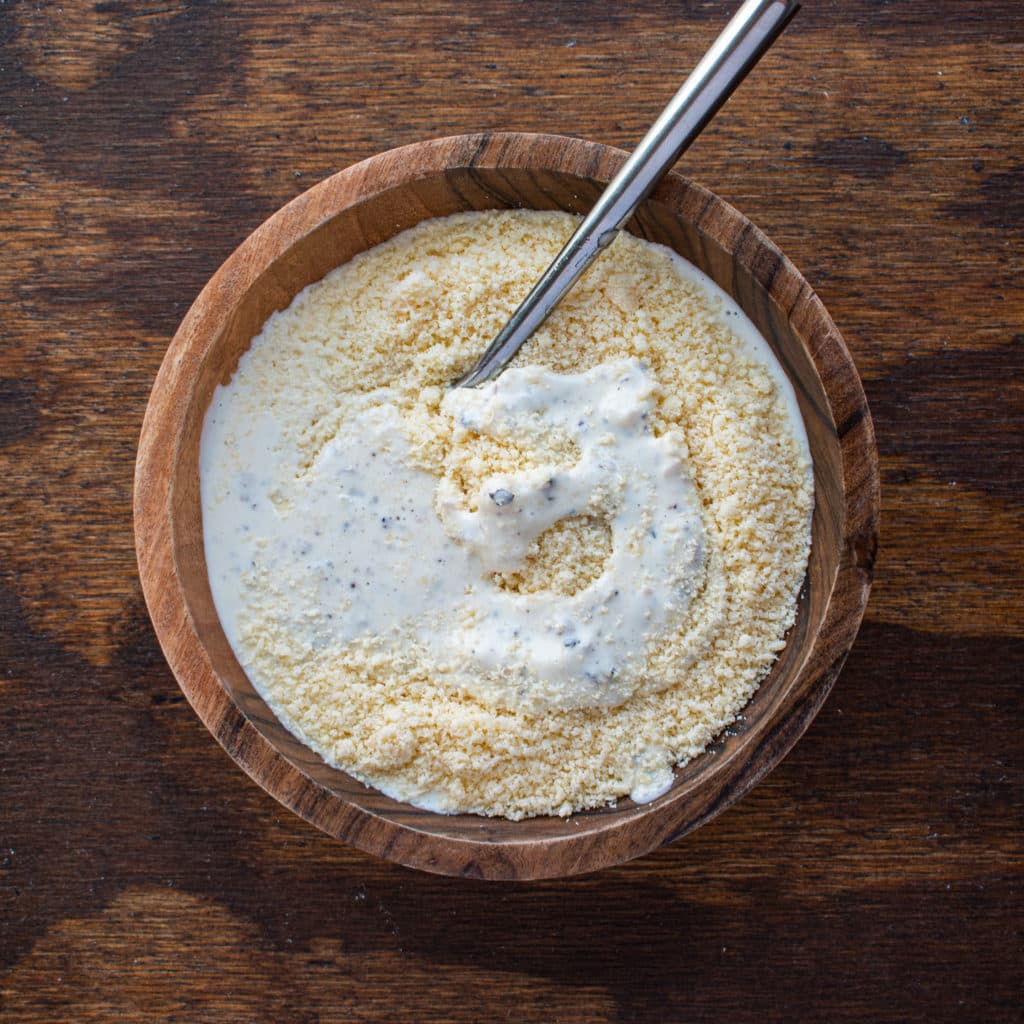 Step 3 - Dress salad
In a large bowl, dress the romaine leaves with the morel caesar dressing.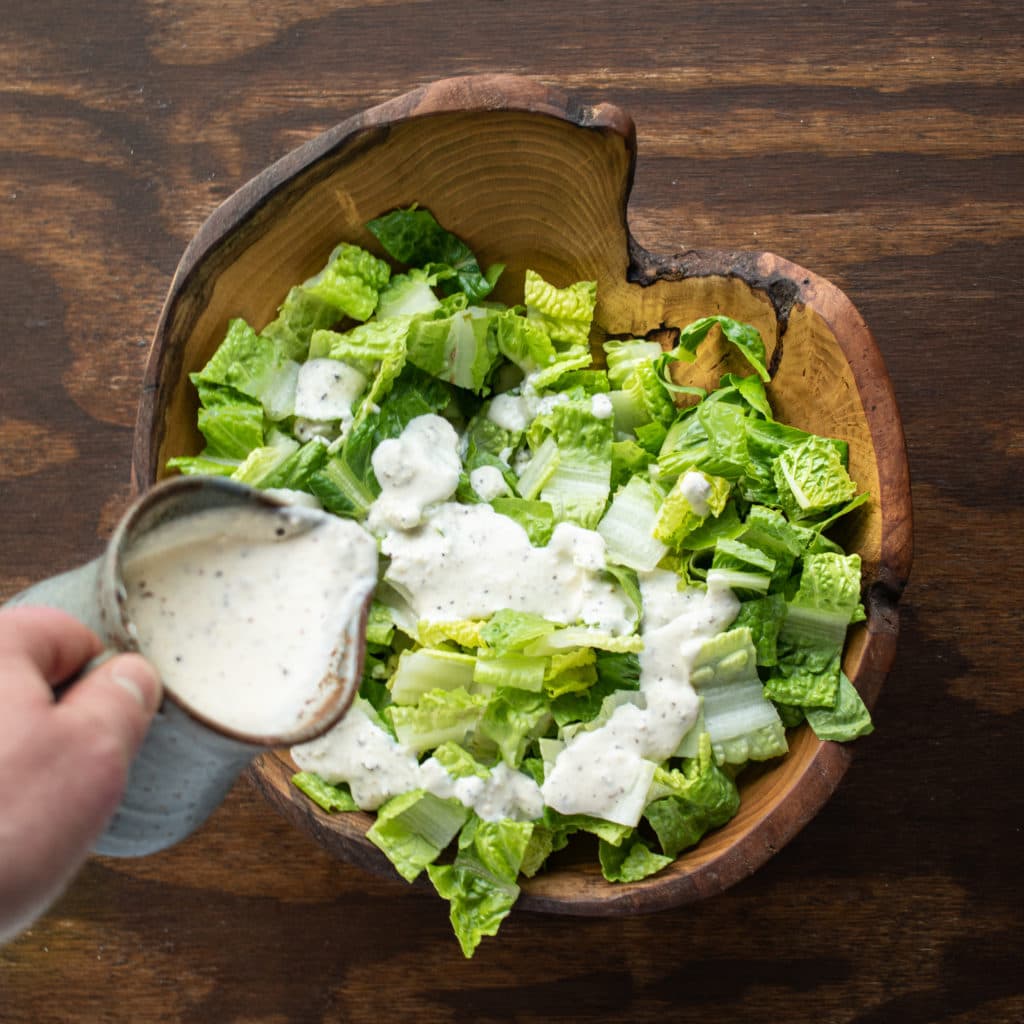 Step 4 - Add croutons and crispy morels.
Stir in croutons and crispy morels. Serve immediately.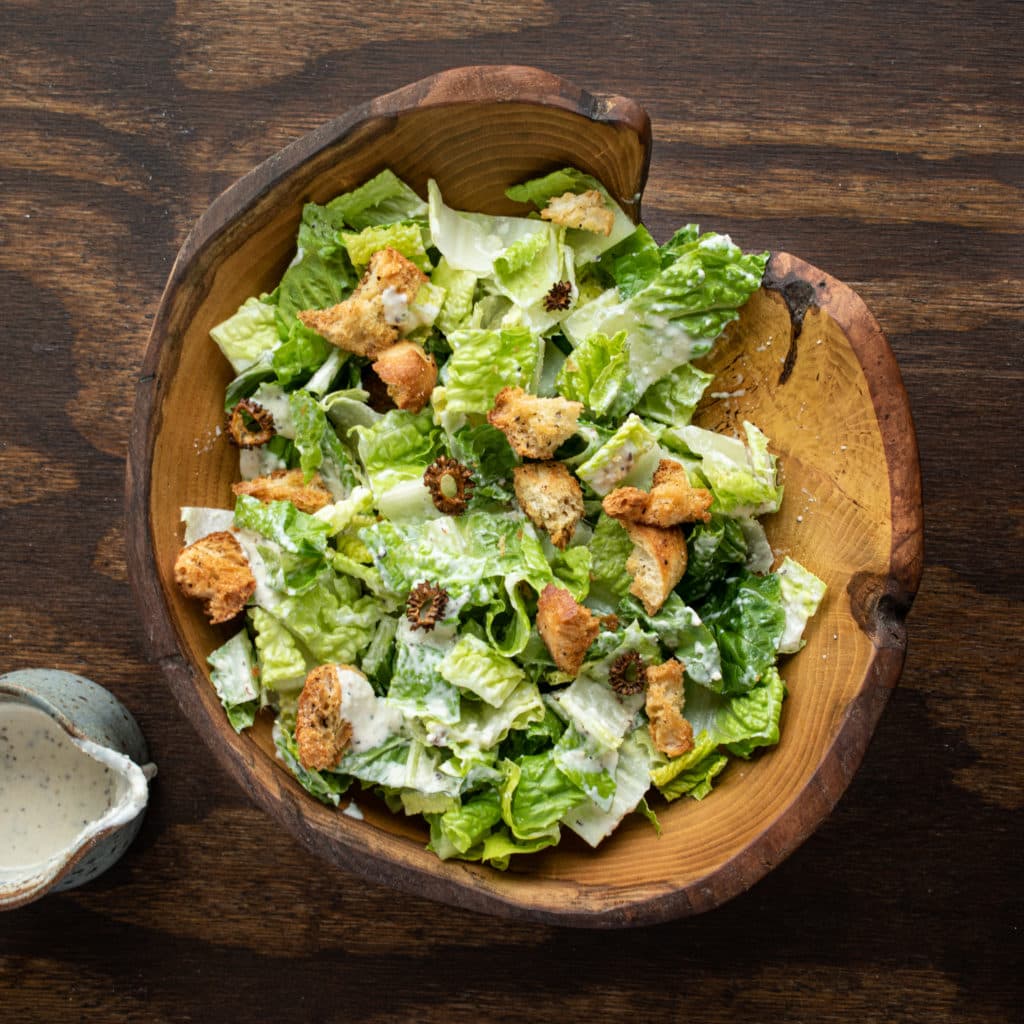 Add croutons and crispy morels.
What do Morels Taste Like?
Morels are a mildly flavored mushroom, with a pleasant earthiness and nuttiness. Compared to shiitake or portabella, morels have a much more muted "mushroomy" flavor, with a touch of sweetness and a mossy and woody aroma. When cooked in this recipe, the flavor gives a fullness and depth of umami that is low effort and high reward. If you haven't cooked with morels before, check out our page on how to cook morels.
Should I use fresh, dried, or pickled morels in the dressing?
We tested this with all three options – and we loved them all! The recipe defaults to fresh morels, but we'd really recommend swapping in a couple pickled morel mushrooms if you have them on hand. If you want to use dried ones, just be sure to rehydrate them before you start cooking.
Caesar dressing commonly includes both lemon juice and lightly flavored vinegar, but we always encourage cooks to use vinegars infused with local plants. In this version, we've used a combination of our Japanese knotweed vinegar and the brine from our pickled morels to create the dressing: the knotweed vinegar has all the brightness of lemon juice, and the pickle brine gives a touch more savory interest. That being said: use what you have! Just about any combination of lemon juice or mild vinegars will work here.
Right Here! Foraged Market lets you shop directly from foragers, farmers, and craft food makers: