Preparation:
Step 1 - Toast breadcrumbs
1. In a skillet set over medium heat, toast the seasoned breadcrumbs, stirring continuously to prevent burning. When they've turned golden brown, add 1 tsp olive oil and continue to stir and toss until evenly coated and deeply golden. Transfer the breadcrumbs to a bowl to cool.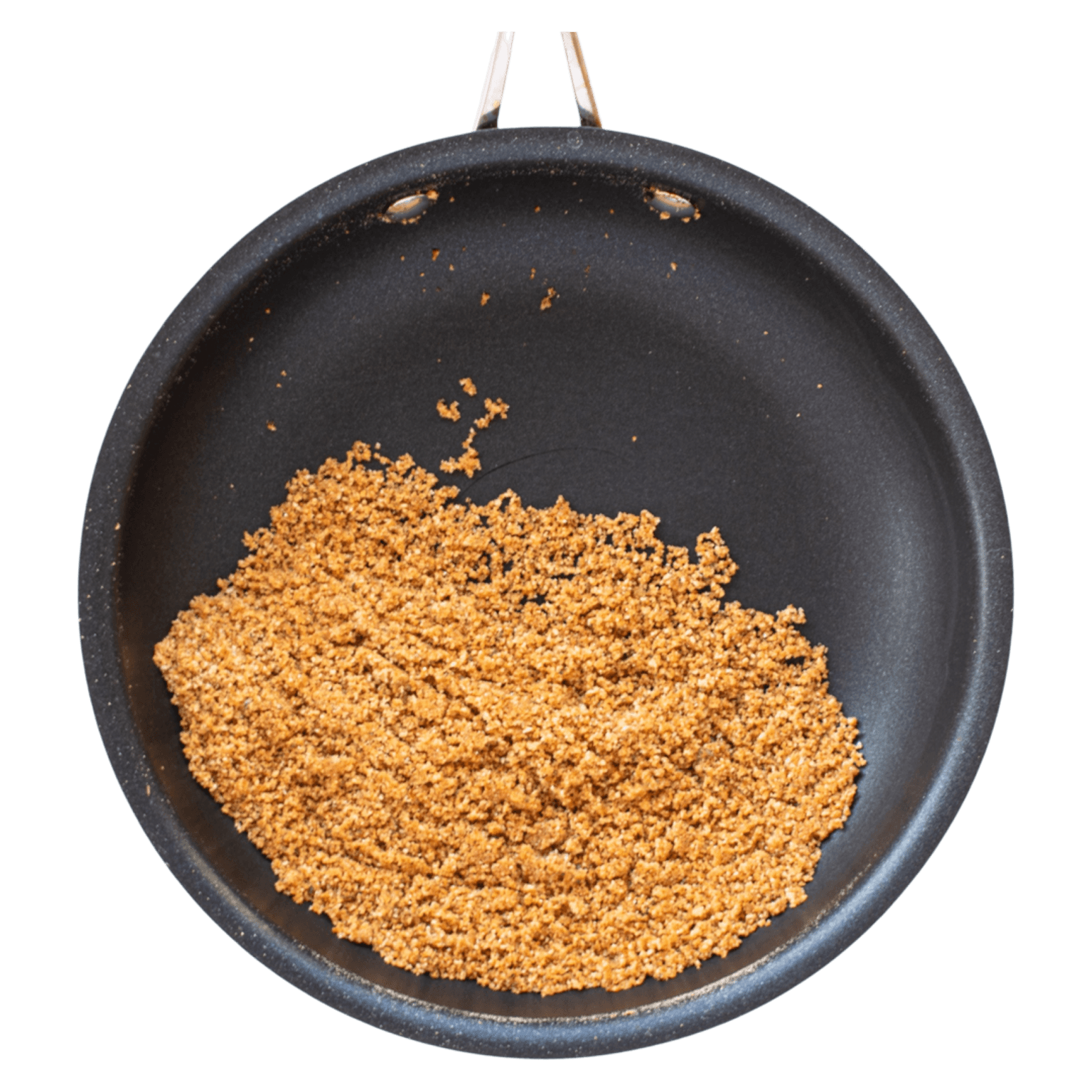 Step 2 - Chop purslane
2. Clean and chop the purslane.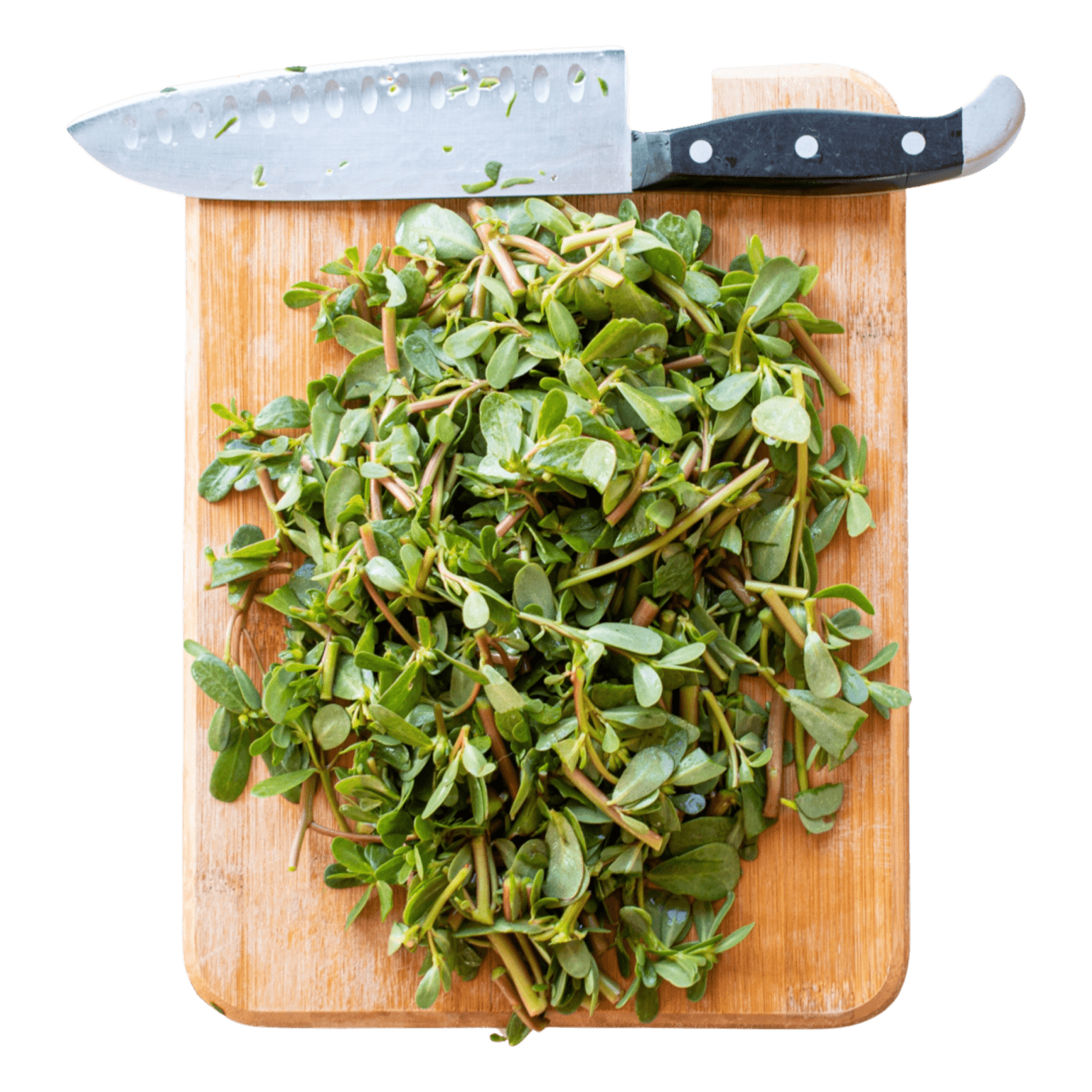 Step 3 - Blister tomatoes
3. Return the pan to the stove and add the cherry tomatoes. Cook for 10 minutes, stirring occasionally, until blistered and charred all over.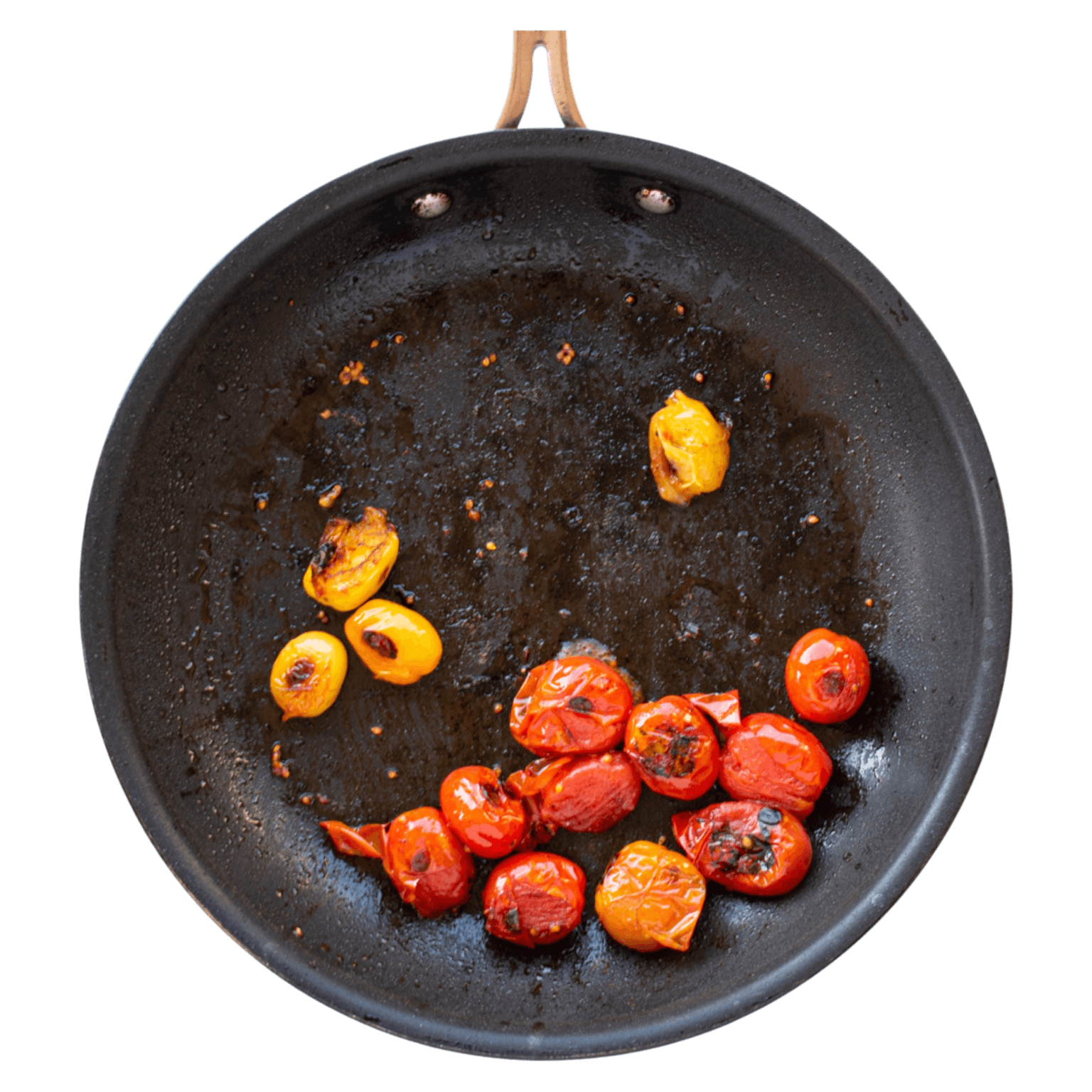 Step 4 - Warm purslane
4. Add 1 tsp olive oil and toss to coat. Turn off the stove, and add the purslane to the pan. Cook for one minute, stirring constantly until the purslane is warmed through. Season with salt and black pepper to taste.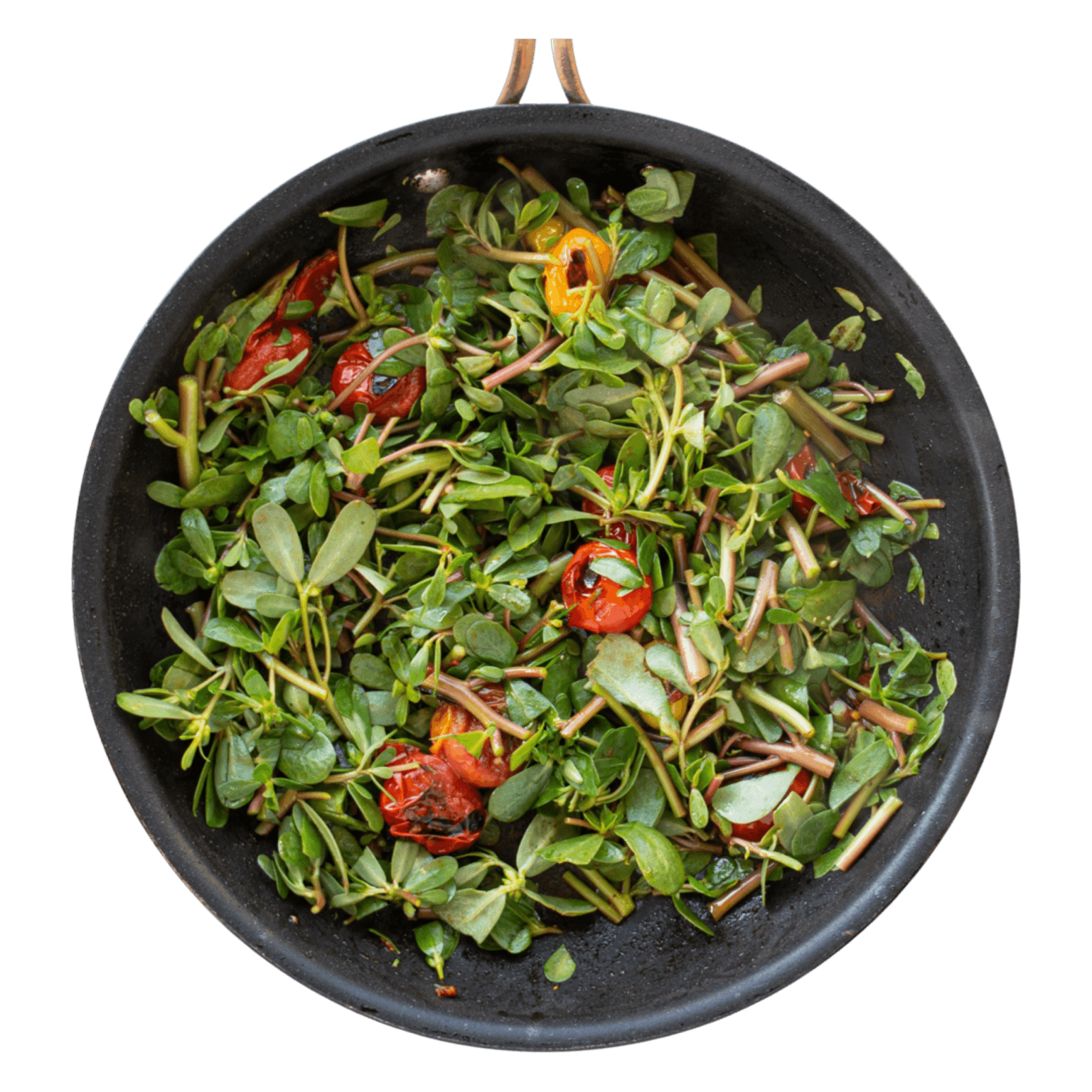 Step 5 - Top with feta
5. Transfer the purslane and tomato mixture to a bowl and top with feta and breadcrumbs.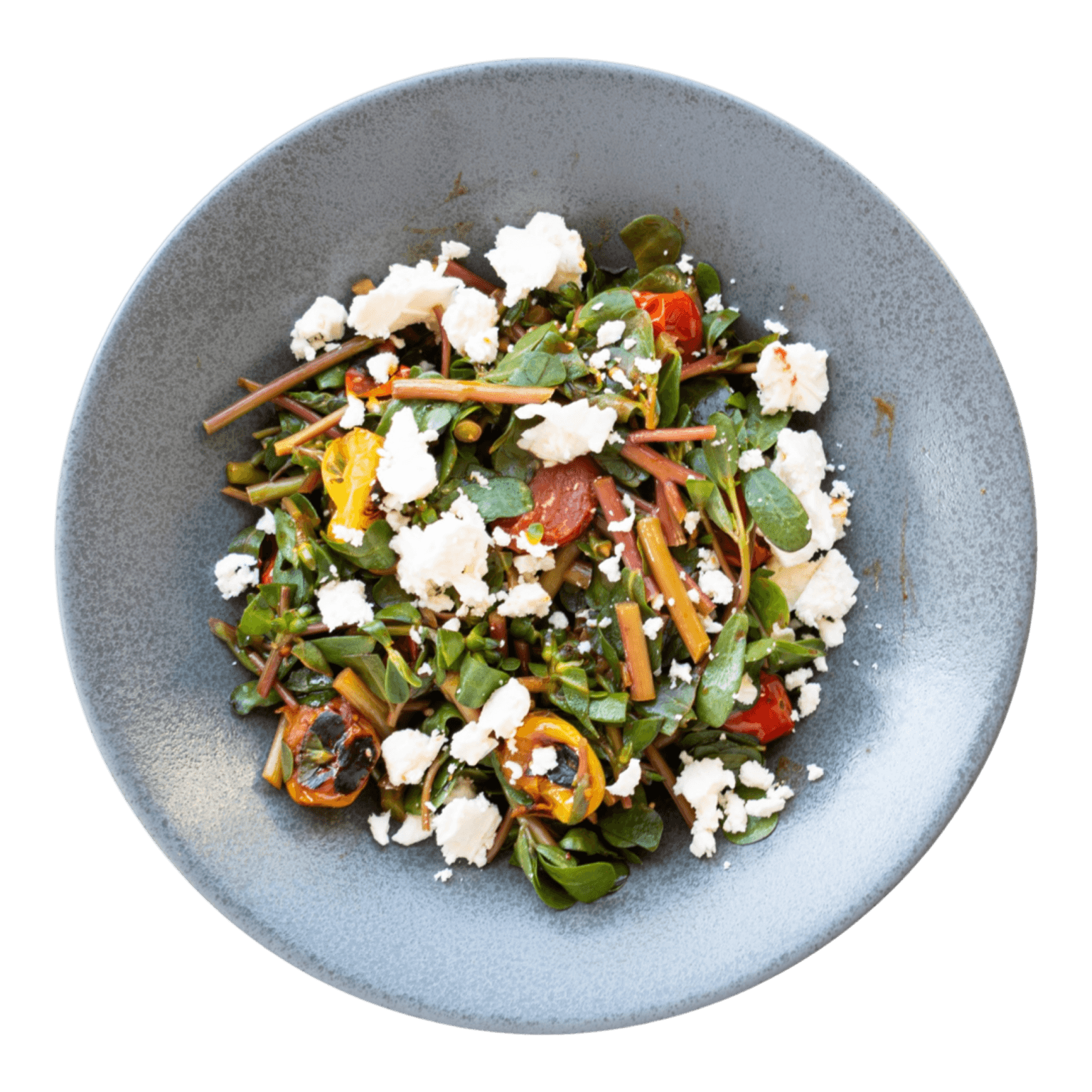 Step 6 - Finish with breadcrumbs
6. Finish with a squeeze of lemon juice, and serve immediately.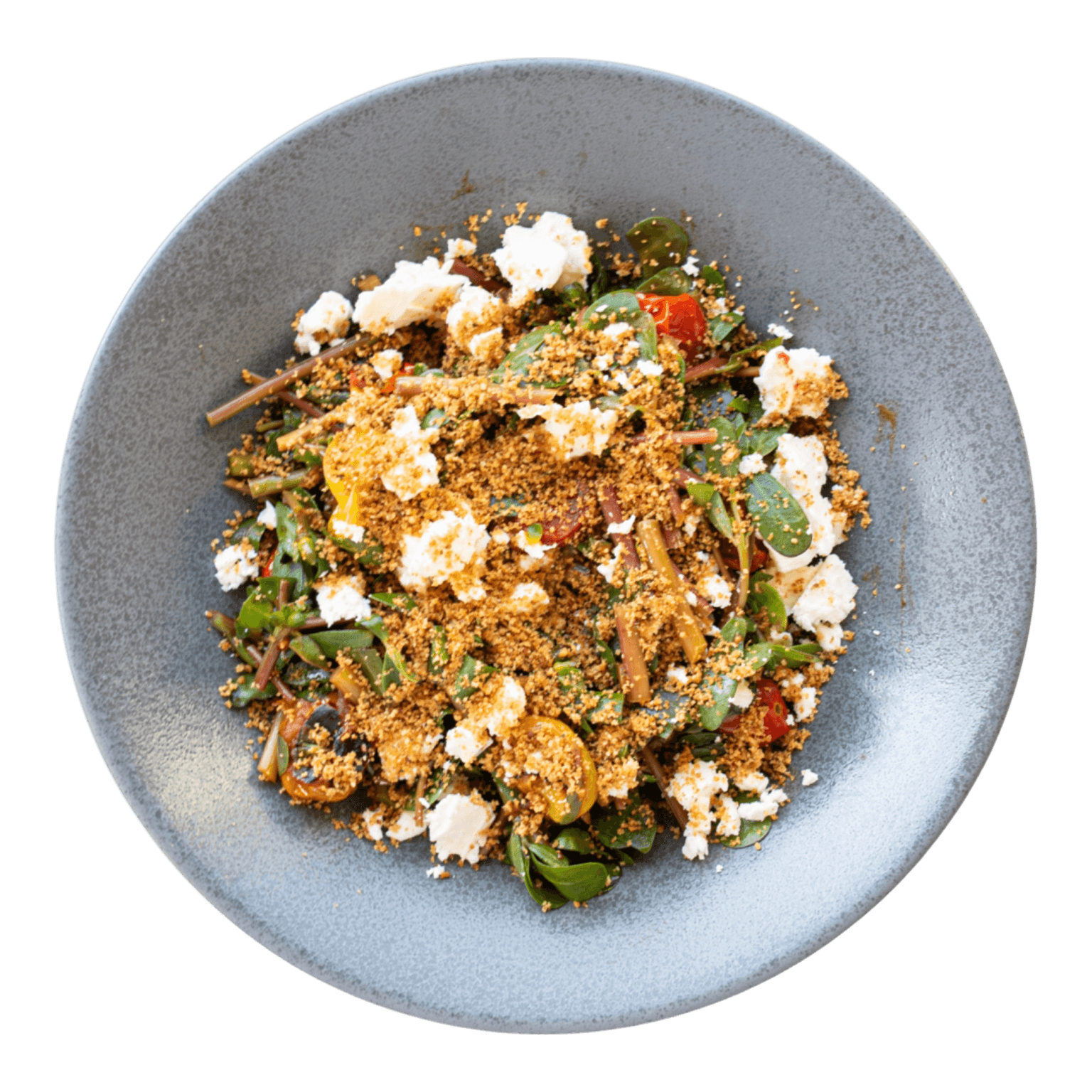 Can you eat Purslane?
Yes! You may be frustrated with the presence of Purslane growing in your yard or garden, but the good news is it's more than just a weed: it's a wonderful vegetable! While it can be cultivated, it's typically harvested wild because it grows just about everywhere without any help.
What does Purslane taste like?
Purslane is a succulent with a pleasant green flavor, similar to spinach. It can lean a little sour or a little bitter depending on where it's growing, but typically, the flavor is widely palatable. The texture, on the other hand, can be divisive: it's a bit mucilaginous when cut or bit, similar to okra. As such, it can be used as a thickener in soups and stews. Here, we've paired the fresh leaves and stalks with all sorts of fun textures to mitigate any unpleasant sliminess.
Where can I get Purslane?
Chances are, you'll find it right in your yard or local park. But if you're hoping to buy from a reputable source, you can purchase directly from foragers and farmers right here on Foraged!