Preparation:
Step 1 - Cook the ramp bulbs in oil over low heat
1. Add the ramp bulbs and olive oil to a small pot set over medium heat. Heat the oil until it hits a low simmer, then immediately reduce heat. Cook for 30 minutes, maintaining small, tiny bubbles around the bulbs. The contents should not have rapid movement or sound.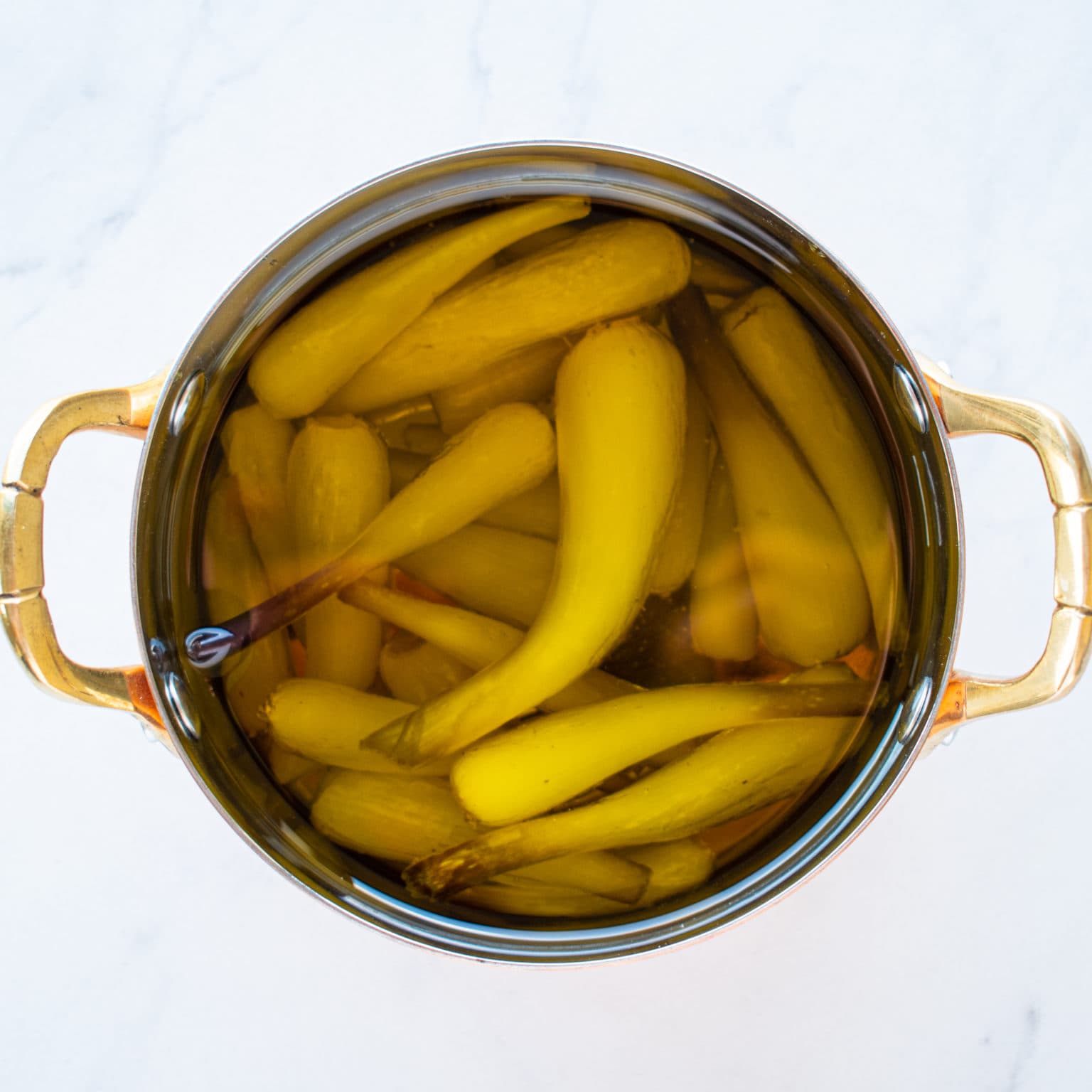 Cook the ramp bulbs in oil over low heat
Step 2 - Drain the bulbs & reserve the oil
2. Remove the pot from the stove and bring to room temperature. Strain the bulbs from the oil, then filter the oil through a fine mesh sieve. Use immediately - *Do not store the ramp bulbs in the oil, as this risks promoting the growth of harmful bacteria that can cause botulism. This recipe is intentionally written using modest amounts to encourage their immediate use.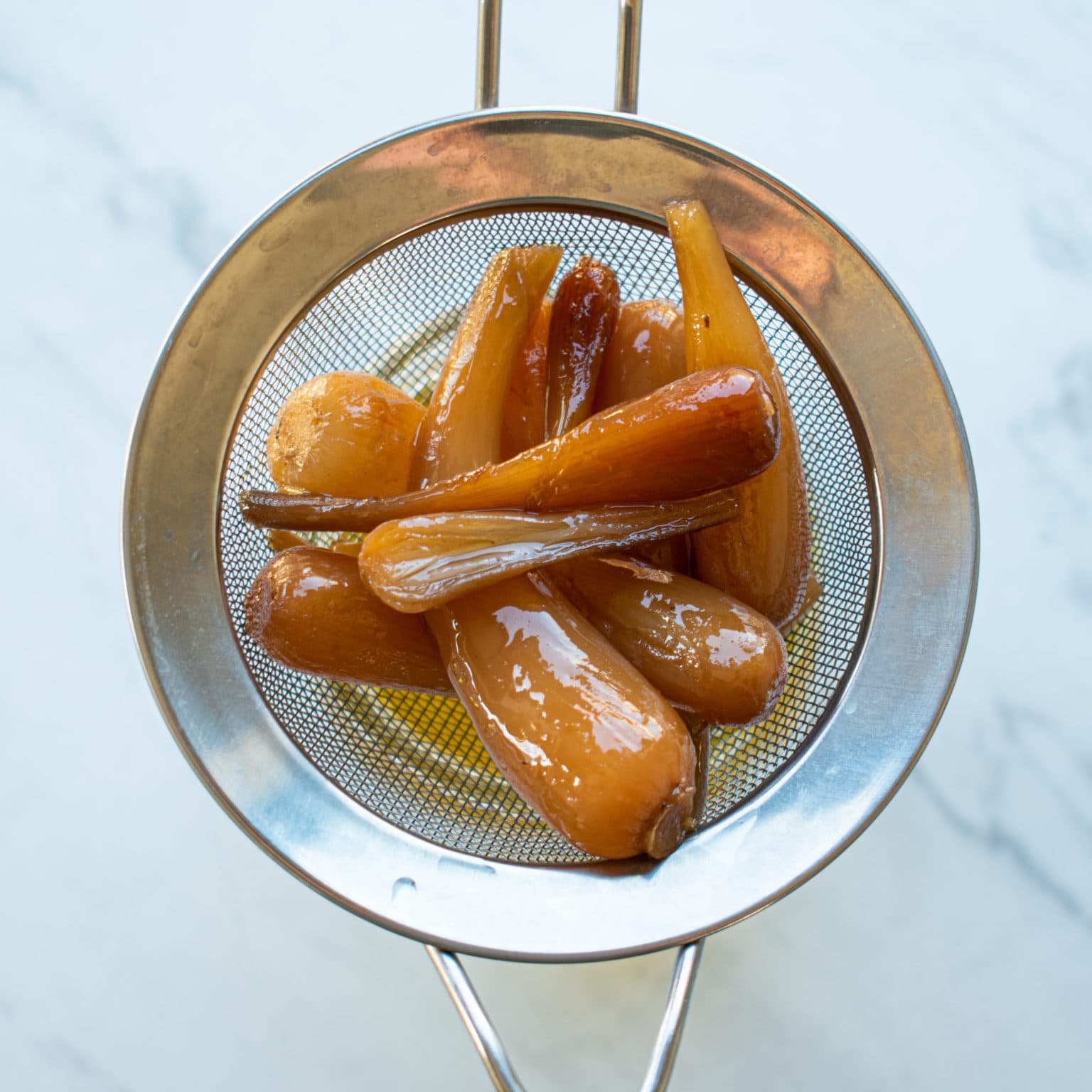 Drain the bulbs & reserve the oil
What do Ramps taste like?
Ramps (Allium Tricoccum) are in the same genus as onions, garlic, and leeks, and you can taste it! Ramps have the recognizable pungency of garlic and onions, but with less of the spicy bite when eaten raw. When confited, the ramp bulbs will have a little more sweetness and depth.
Is it Sustainable to eat Ramp Bulbs?
Generally speaking, it's wise to only harvest the leaves of ramps (one leaf per plant) because this allows the plant to continue growing and regenerate. But there are circumstances where a ramp patch is healthy enough that harvesting some of the bulbs won't endanger the wellbeing of the patch, and can even encourage fuller growth. We always encourage foragers to harvest ethically and sustainably. If you want to know more, check out this article about how to sustainably harvest ramps.
Right here! Foraged Market lets you purchase wild and specialty foods directly from foragers, farmers, and food artisans. Buy Ramps!