Preparation:
Step 1 - Make dulse chimichurri
1. Make dulse chimichurri: See our recipe for dulse chimichurri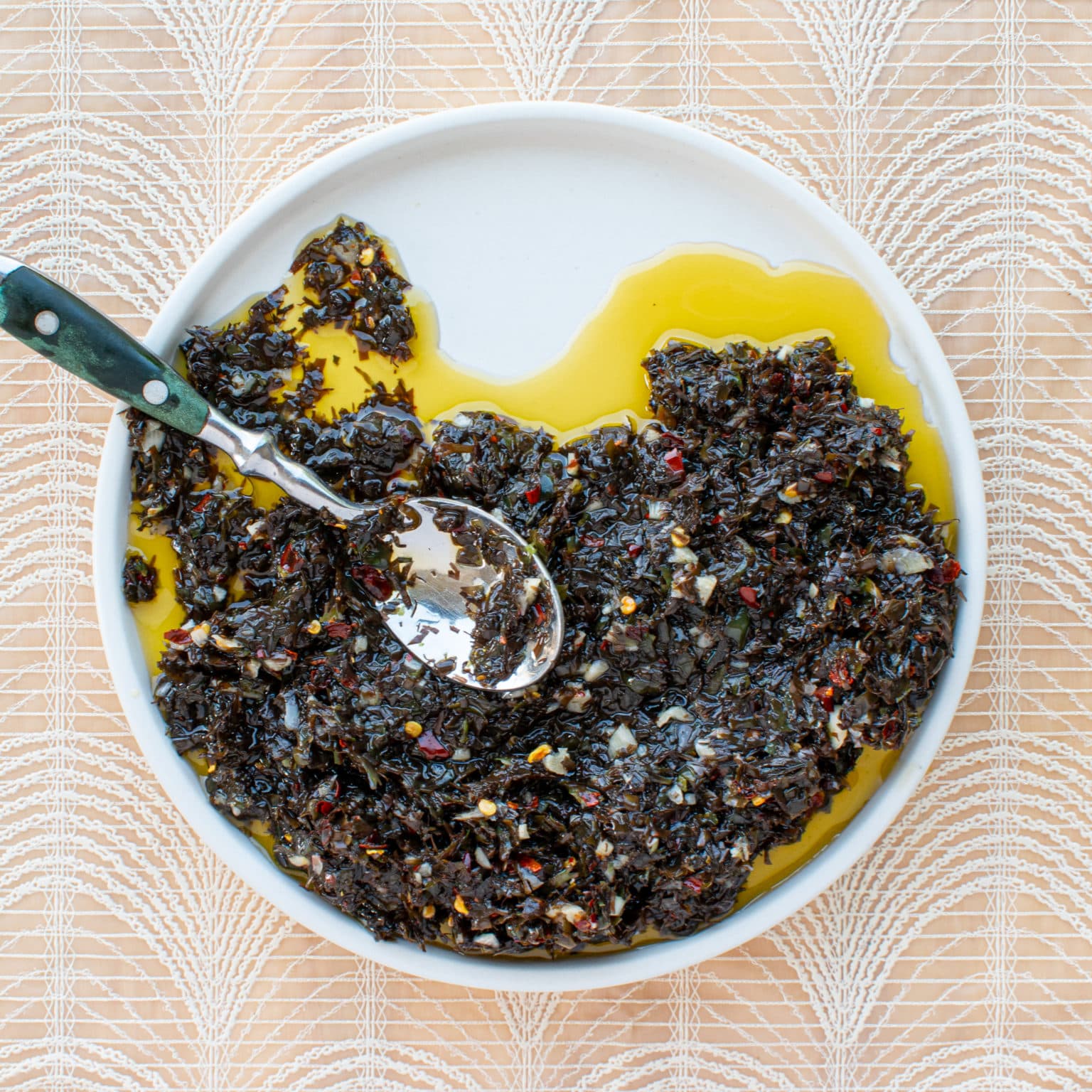 Step 2 - Coat bread with mayoannaise
2. Preheat a skillet over medium heat. Cut thick slices of bread, and spread mayonnaise on one side of each slice.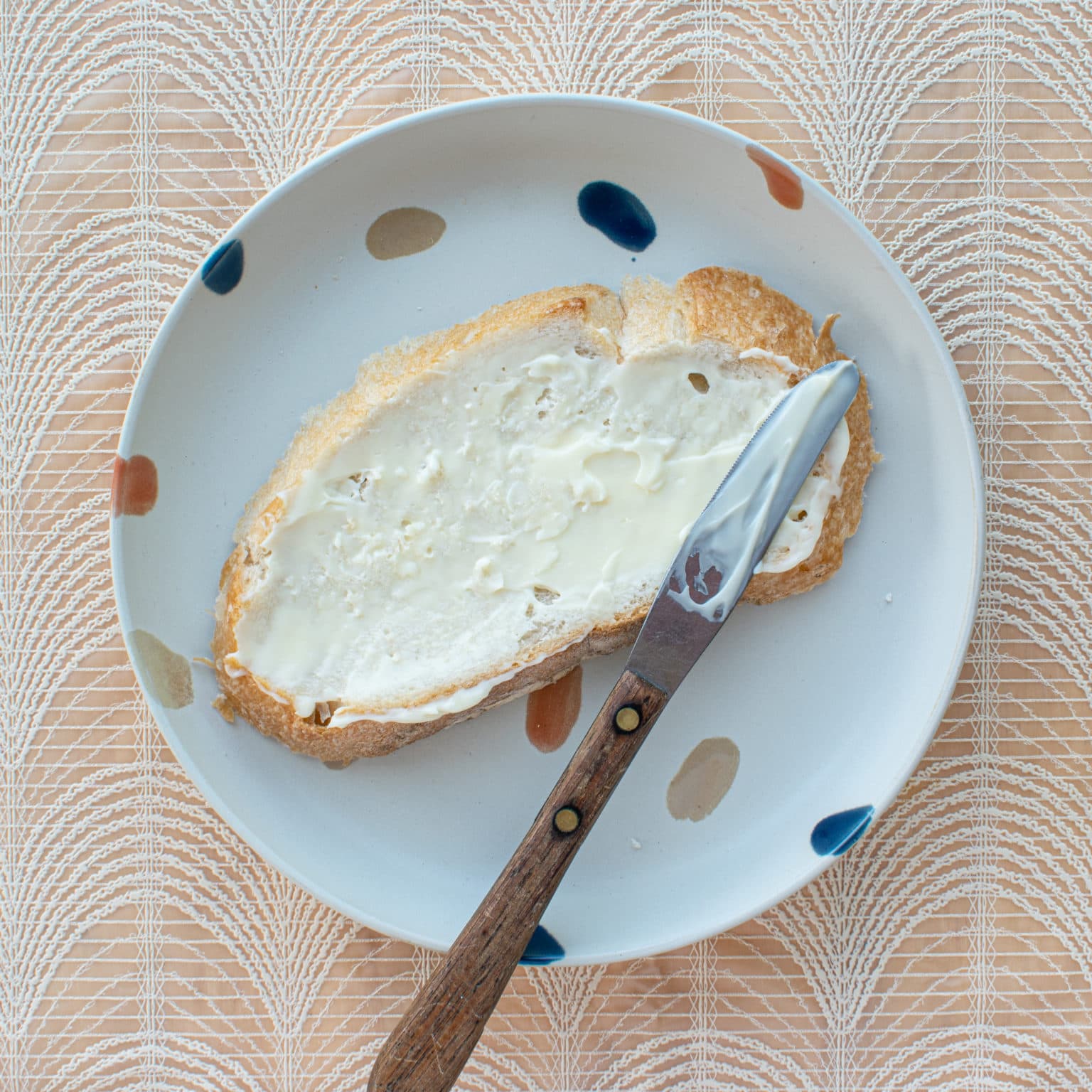 Coat bread with mayoannaise
Step 3 - Top with cheese and chimichurri
3. Place one slice of bread, mayo side down, into the preheated skillet. Top with a slick of the dulse chimichurri, several slices of cheese, and more chimichurri. Cover the skillet and cook until the cheese softens and the bread begins to brown on the underside.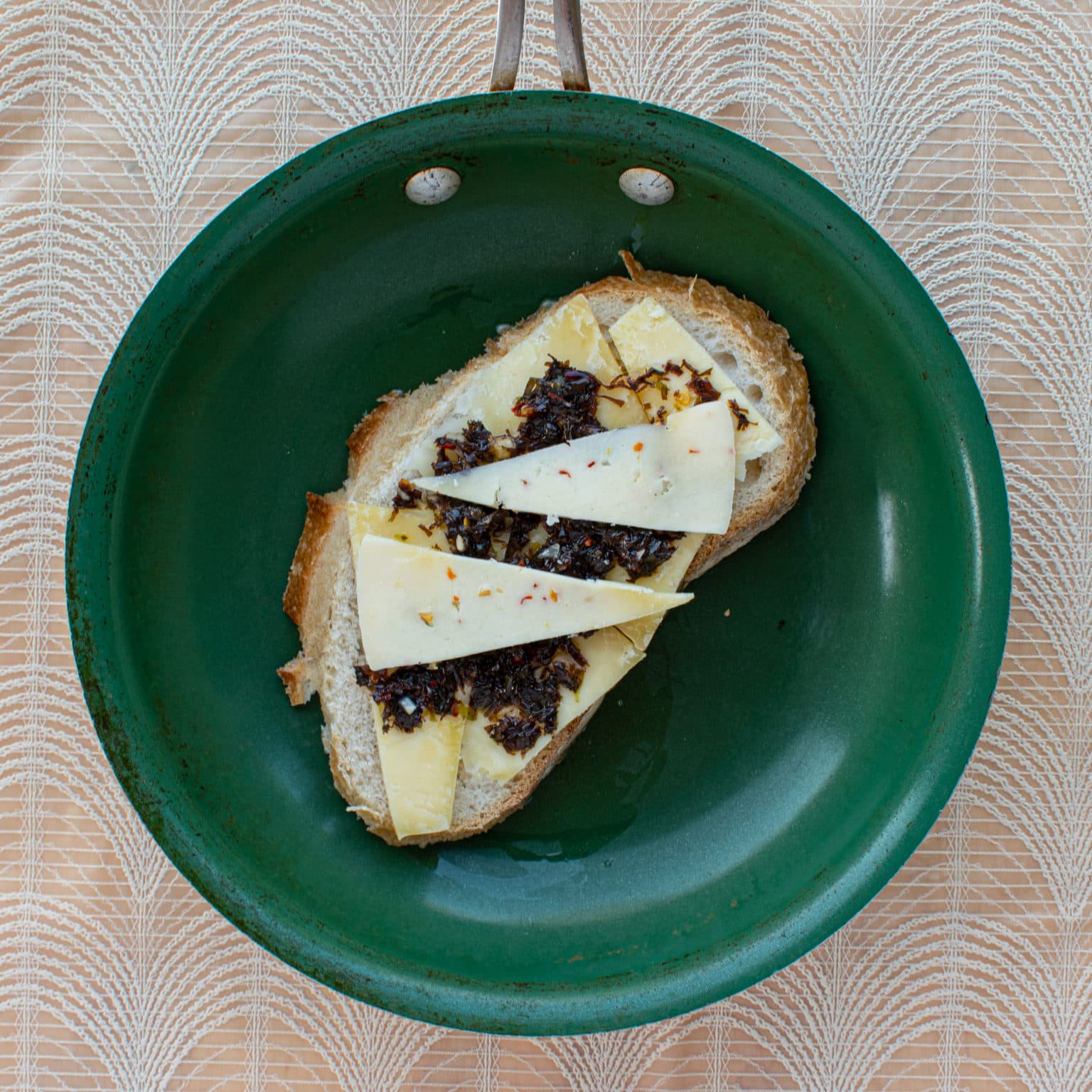 Top with cheese and chimichurri
Step 4 - Fry on both sides
4. Add kim chi or hot sauce (if using), and then top with the second slice of bread, mayo side out. Flip the sandwich and continue to cook until the second side is nicely browned and the cheese is perfectly melted. Serve immediately.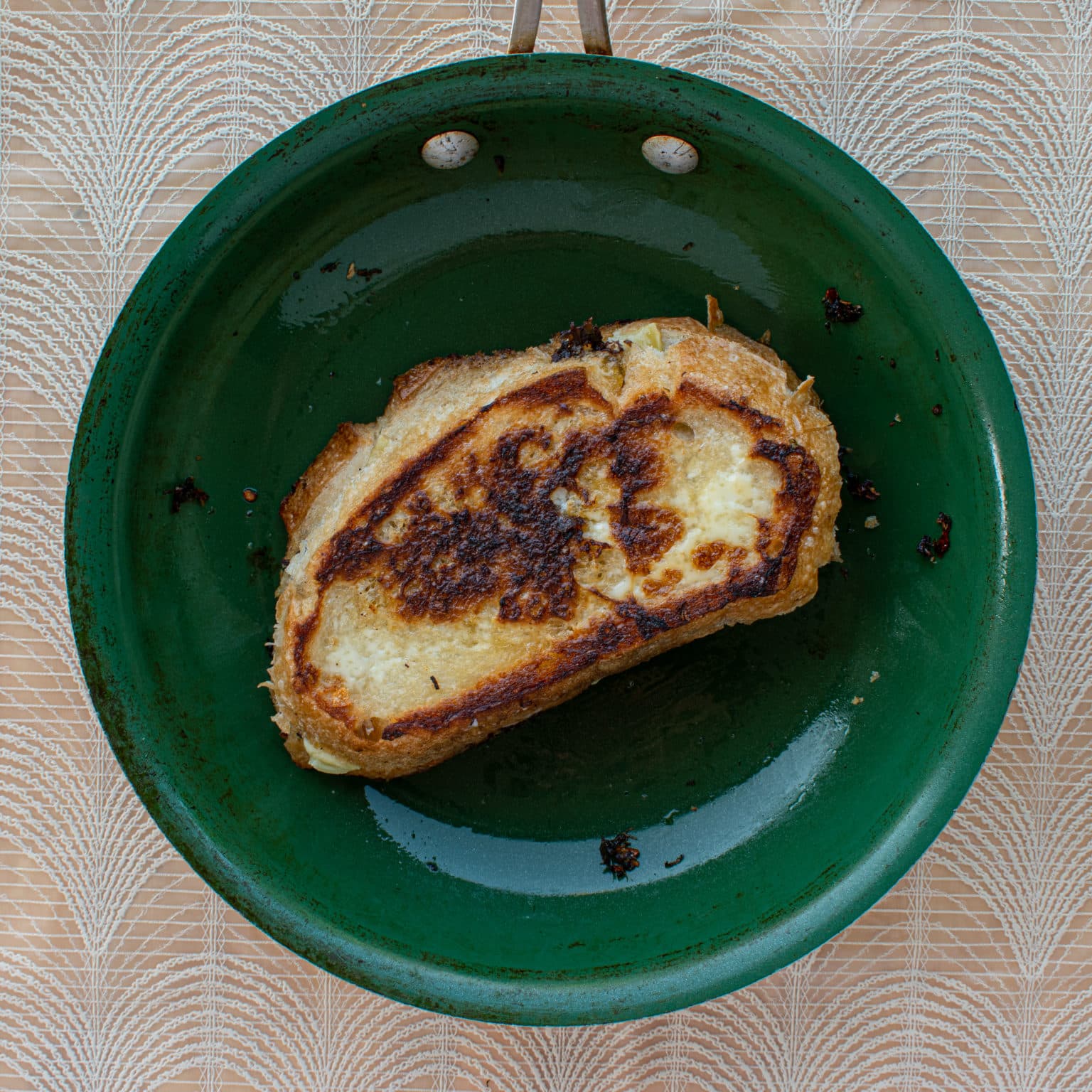 Dulse is a sea vegetable found on both the East and West coasts of North America. Like all seaweeds, it's an algae, but in contrast to many other commonly eaten species, dulse is a red. The shape, texture, and flavor of seaweed can change dramatically based on where they are harvested or cultivated, but in all cases: dulse is delicious, mild, and versatile. It boasts a sea of nutritional benefits and can be eaten raw and cooked. 
Right here! Foraged Market gives you access to purchase directly from foragers, farmers, and craft food makers. Whether you're looking for fresh, dried, or processed seaweed, shopping on Foraged means you get amazing foods while supporting sustainable small businesses.