Preparation:
Step 1 - Clean and Slice Mushrooms
Begin by cleaning the Lion's Mane Mushrooms with a damp paper towel to remove any debris. Do not rinse them under water as they are very absorbent. Slice the mushrooms into 1-inch thick steaks.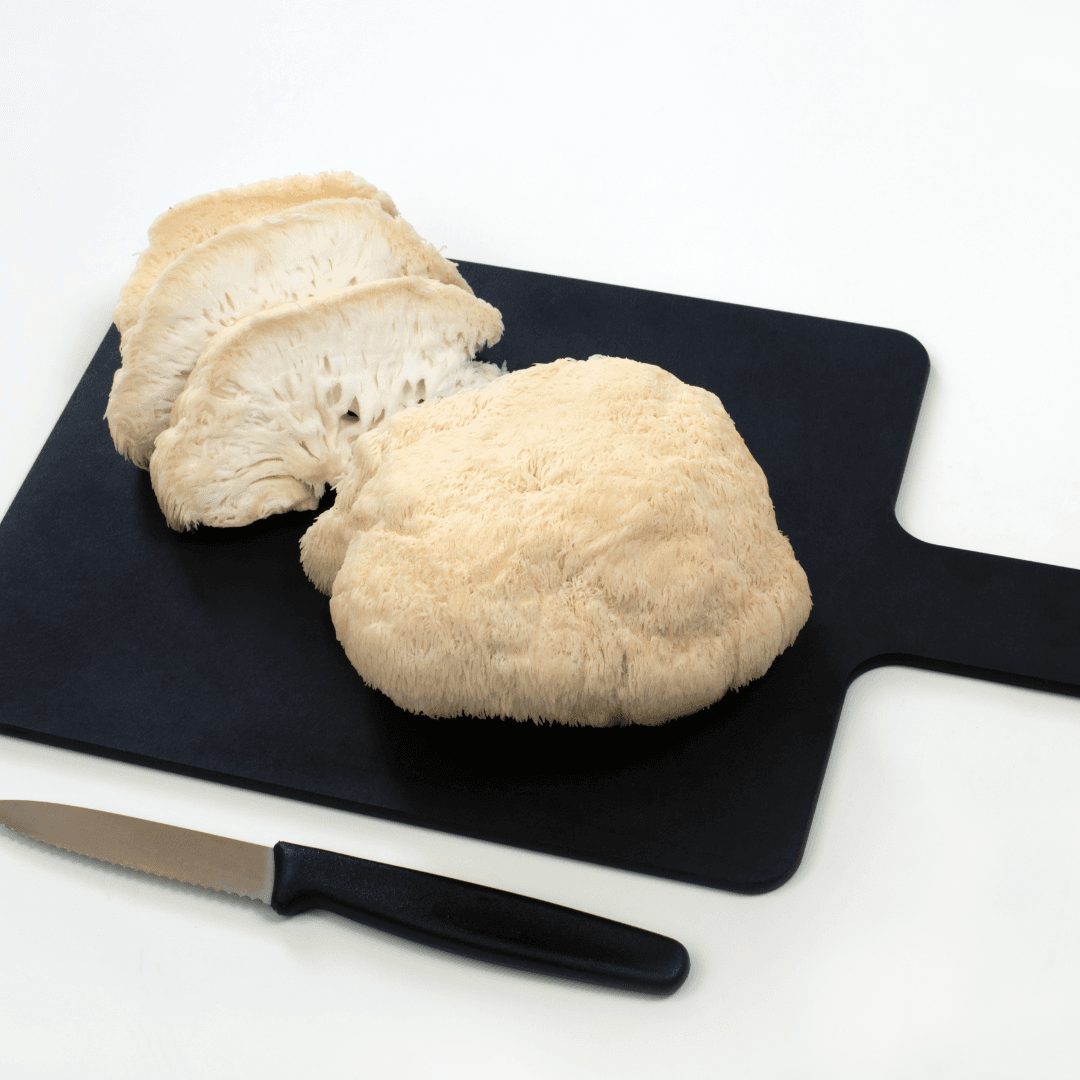 Step 2 - Mix Oil, Garlic and Herbs
In a small bowl, mix together the olive oil, minced garlic, rosemary, and thyme.
Step 3 - Sauté Mushroom Steaks
Heat a skillet over medium-high heat and once hot, add half of the olive oil mixture. Place the mushroom steaks in the skillet and cook for about 4-5 minutes on each side, or until they have a nice golden crust. Halfway through cooking, add the remaining olive oil mixture to the skillet.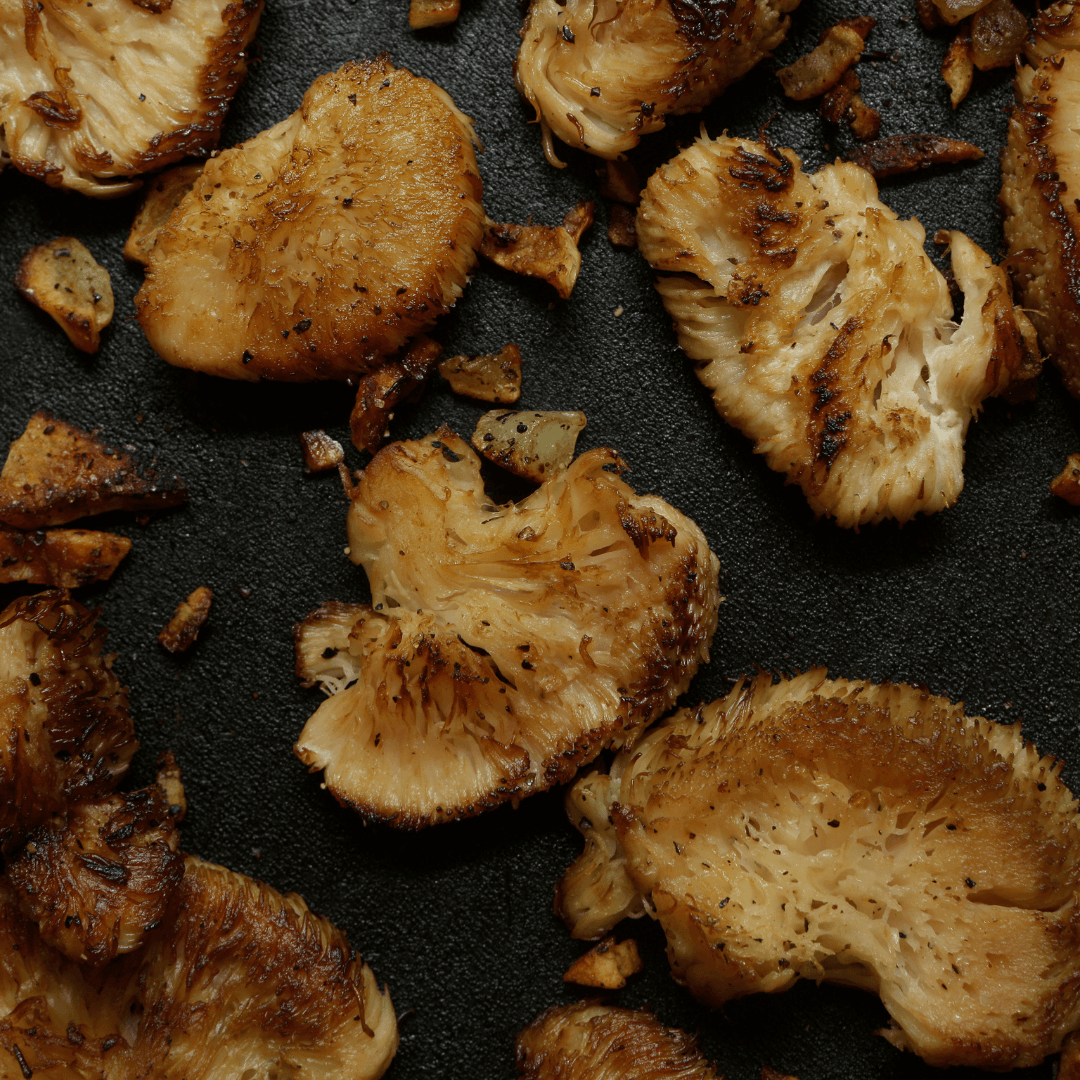 Step 4 - Deglaze
Deglaze the skillet with red wine, letting it simmer with the mushroom steaks for an additional 2-3 minutes.
Step 5 - Serve
Serve and enjoy!
What are Lion's Mane mushrooms?
Lion's Mane mushrooms are a unique variety of edible fungi known for their distinctive appearance and potential health benefits. They have cascading spines rather than gills, resembling a lion's mane as they grow, hence the name. Traditionally used in Chinese medicine, they have found their way into modern cuisine due to their seafood-like texture and nutritional properties.
What do Lion's Mane mushrooms taste like?
Lion's Mane mushrooms have a tender, meaty texture with a flavor often likened to seafood, particularly crab or lobster. Their subtle, delicate taste makes them a versatile ingredient, able to mingle well with various herbs, spices, and other flavor components.
Where can I buy Lion's Mane mushrooms?
Great question – check out our marketplace where you can buy lions mane mushrooms directly from foragers and cultivators.