Preparation:
Step 1 - Make the savory filling
1. Preheat oven to 425. Heat oil In a cast iron pan set over medium heat. Add the mushrooms and cook undisturbed until they brown on the bottom. Stir, and repeat the browning process, so that your mushrooms are golden and crispy all over. Transfer the mushrooms from the pan, reserving some whole mushrooms for the top of the bread. Finely chop the remaining mushrooms. 2. In the same pan, add the onion and wild spices. reduce heat and cook gently until onions begin to take on color, 12-15min, adding oil as necessary to prevent sticking. Add the chopped mushrooms and salt to taste. Cook for an additional 5min, until flavors have melded. Transfer the mixture to a bowl and set aside.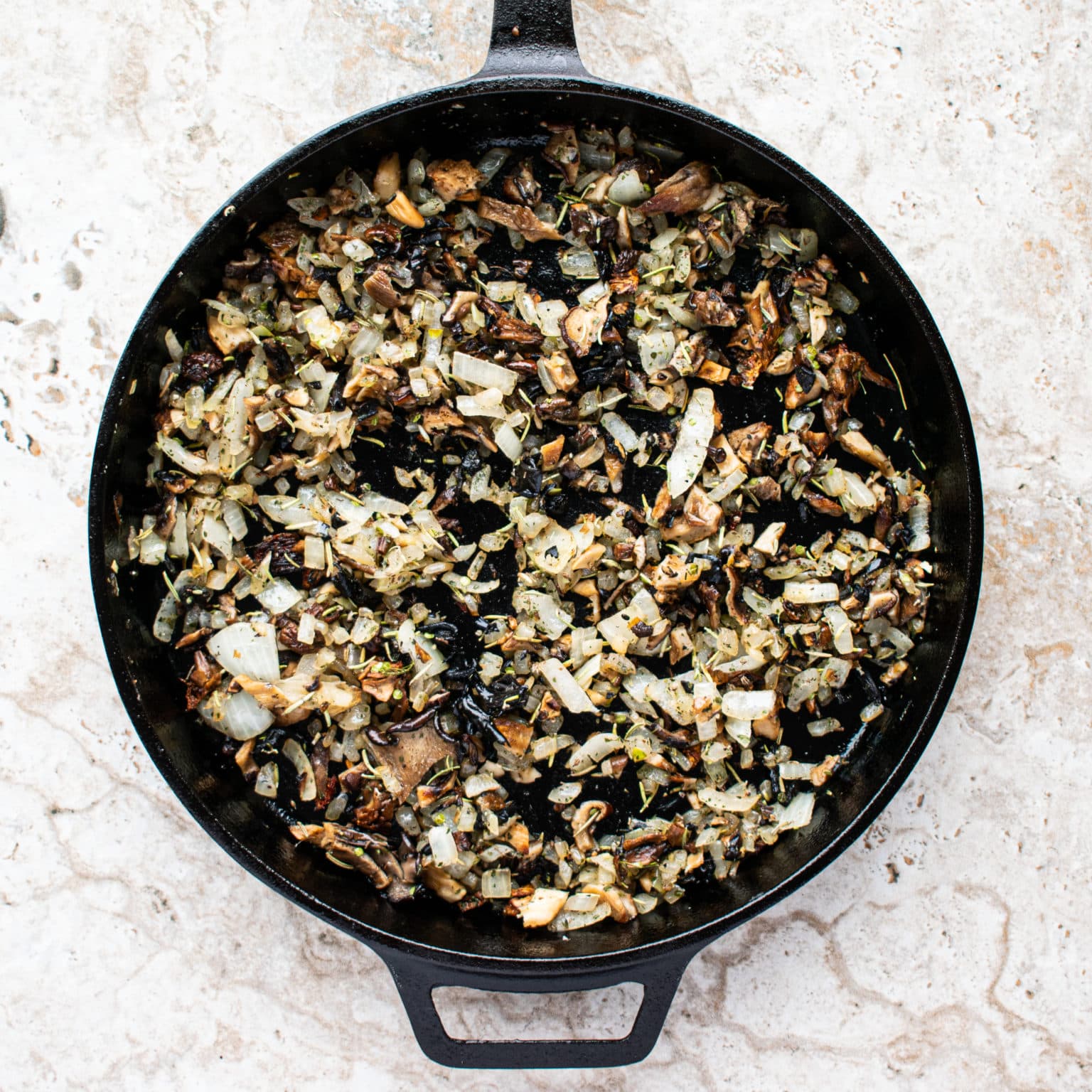 Step 2 - Mix batter
3. In a large bowl, mix the cornmeal, all-purpose flour, and baking powder, and salt. Set aside. 4. In a medium bowl, cream together butter and sugar. Fold in eggs, then whisk in plant milk and your onion-mushroom mixture. 5. Mix the wet ingredients into the dry until well combined, but not over-mixed (a little lumpiness is good)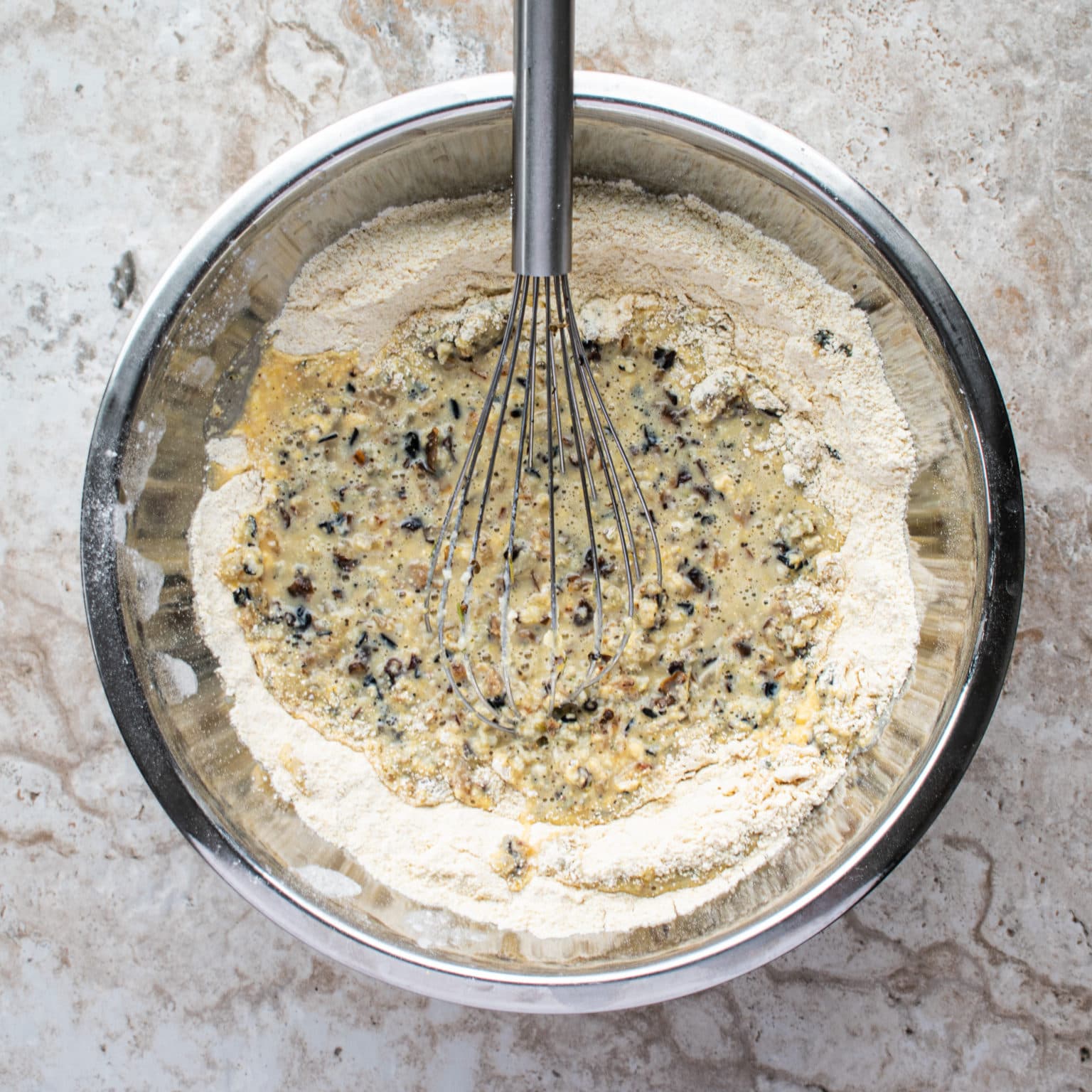 Step 3 - Pour into pan & top with mushrooms
6. Pour the batter into the cast iron and top with your reserved whole mushrooms.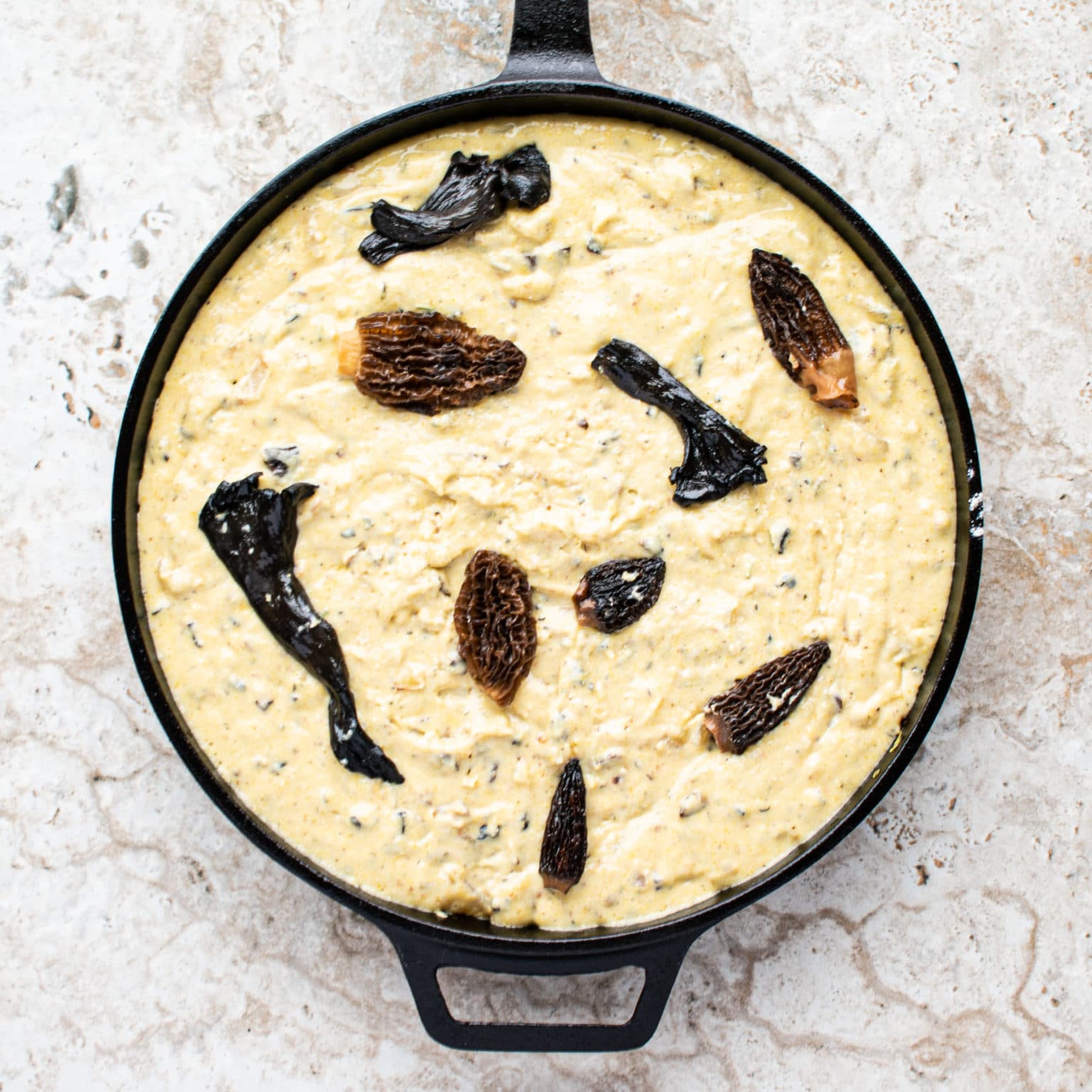 Pour into pan & top with mushrooms
Step 4 - Bake
7. Bake for 20-25 minutes, rotating halfway through, until the the bread has puffed slightly and edges are gently browned. Cool before slicing.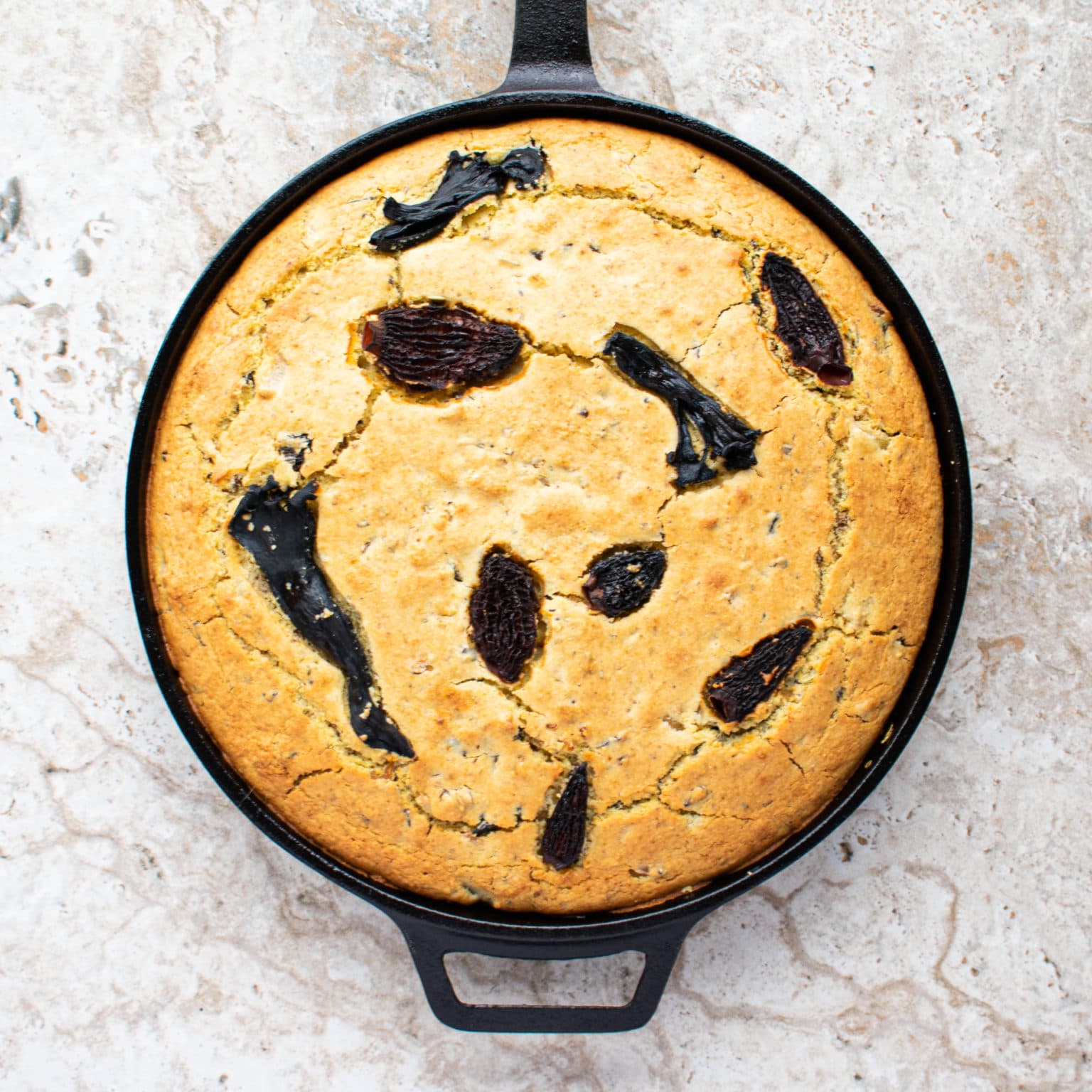 What Mushrooms should I use?
Just about any mushroom is fair game here, but we don't recommend a button, cremini, or baby bella. This is your opportunity to play with all of the beautiful foraged fungi available in our marketplace! We especially love how morels, black trumpets, and enoki get crispy when placed on top.
How do I rehydrate Dried Mushrooms?
Place the dried mushrooms in a bowl and pour over warm water to cover. Drain the mushrooms after 15-30 minutes – and be sure to reserve the soaking liquid for making broths and stocks!