Preparation:
Step 1 - Mix ingredients
1. In a large bowl, mix flour, salt, sugar, baking powder, black pepper, and chopped wild onion chives. 2. Grate in 6 tbsp of frozen butter, and mix to coat the butter flakes in the flour. Pour in the plant milk, and stir until a shaggy dough begins to form.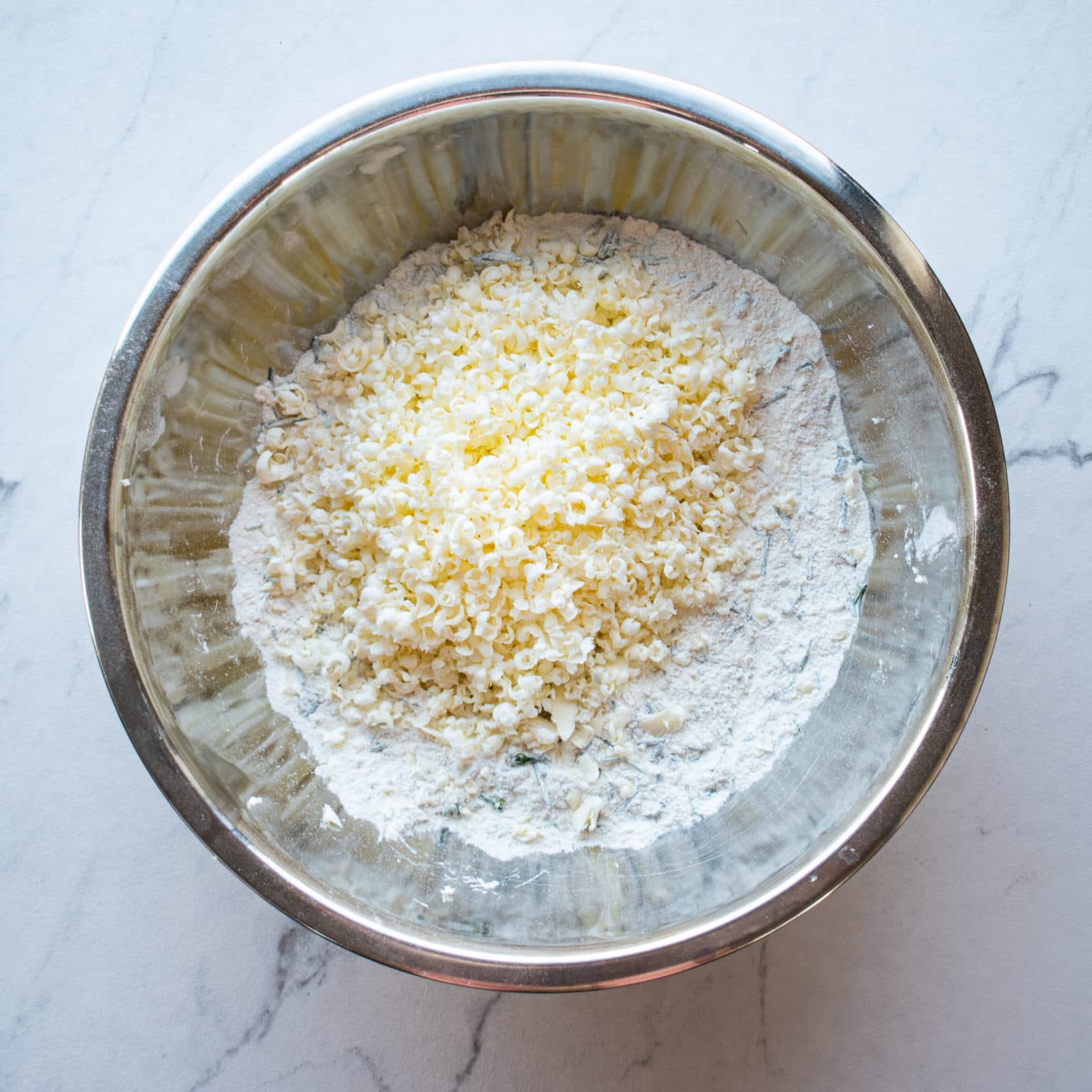 Step 2 - Shape into dough
3. Transfer the mixture to the counter and gently shape dough with a bench scraper. Continue until the dough comes together, but is not over-mixed. If the dough becomes warm, chill in freezer for 20min before continuing.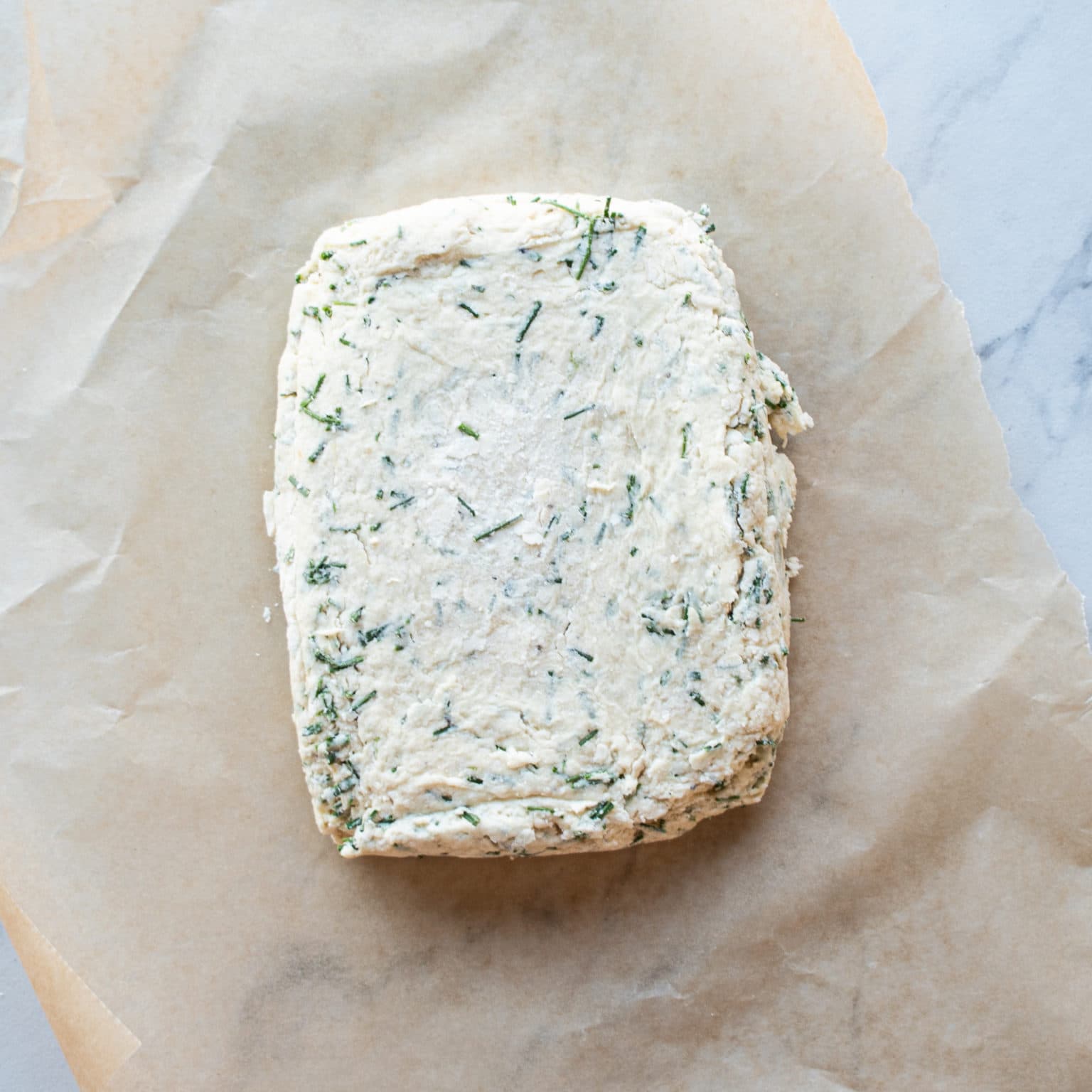 Step 3 - Cut out biscuits
4. Shape the dough into a thick slab. Cut the dough in half, stack the halves atop each other, and gently press into a rectangle. Repeat this cutting and stacking 4 times to build layers into the biscuit. Gently press the dough into a large rectangle 1/4" thick. Cut dough into 8 biscuits, using a knife or biscuit cutter. Place biscuits on a parchment lined baking sheet and chill in refrigerator for at least 20min. Preheat oven to 425 degrees.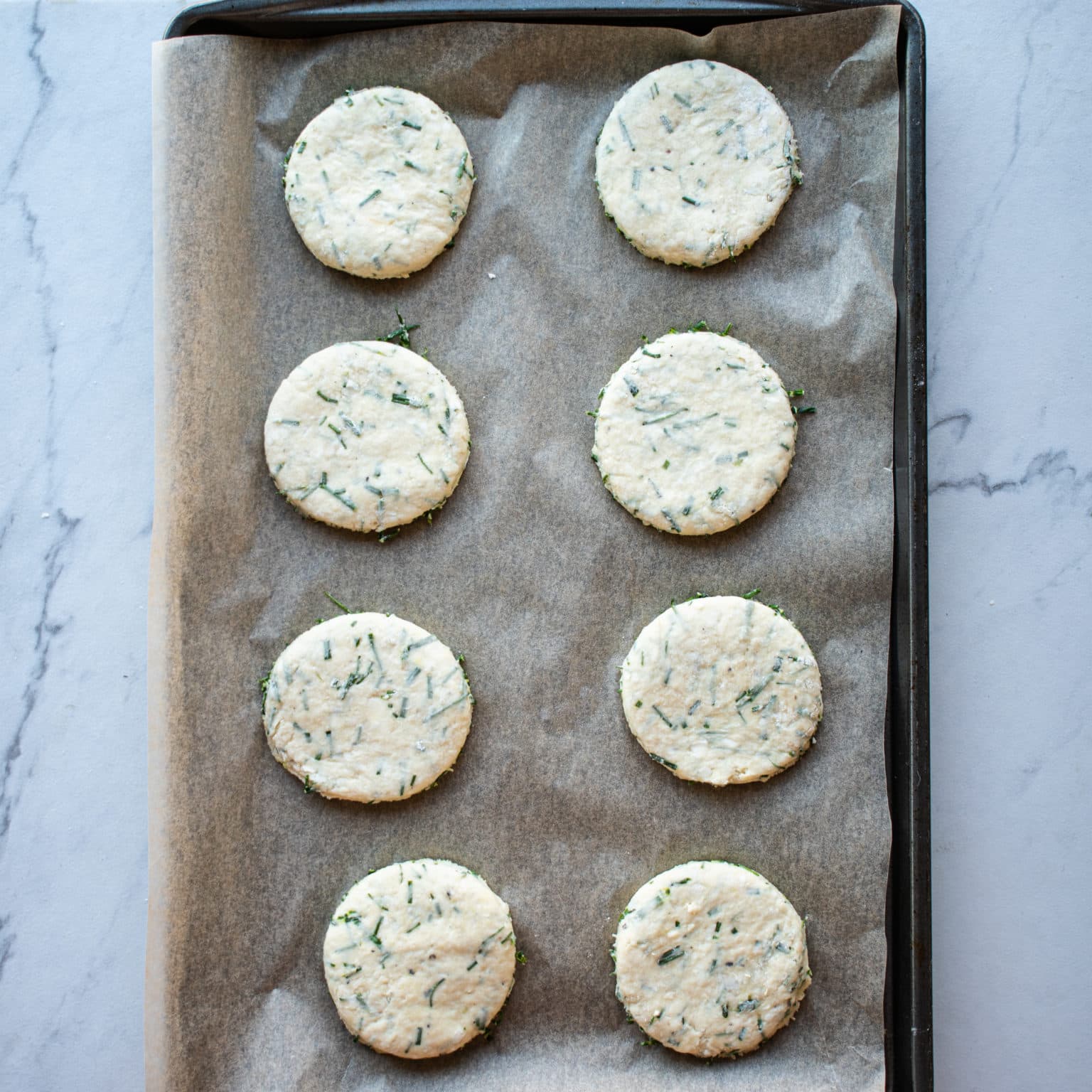 Step 4 - Back for 12-15min
5. Remove the biscuits from the refrigerator and brush each biscuit with melted butter. Bake the biscuits at 425 degrees for 12-15min, turning halfway through. Remove from oven and cool on a wire rack.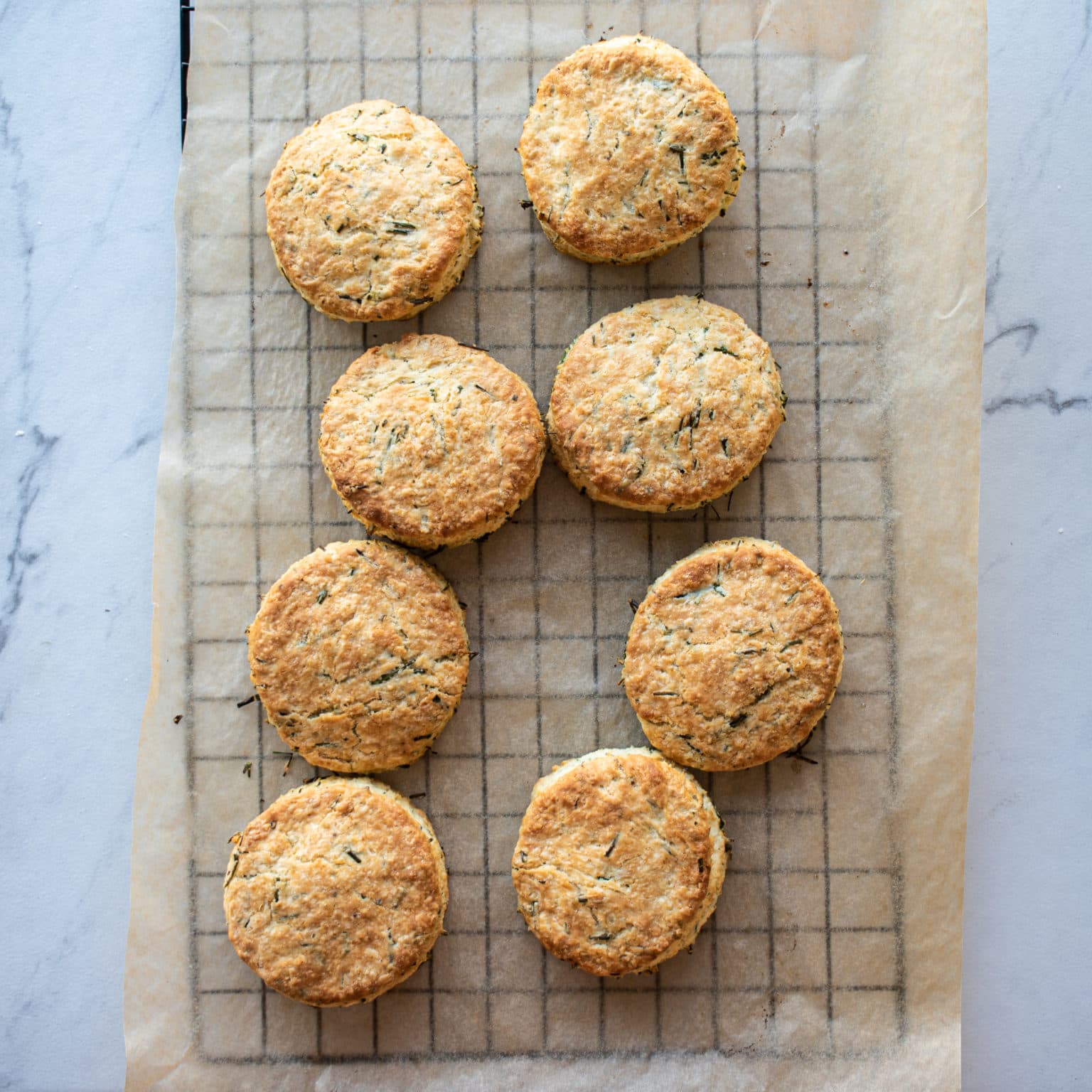 What do Wild Onions taste like?
Well, like onions! This recipe just calls for the chives, which have a punchy garlic flavor without the spiciness of cultivated garlic. Think: a really flavorful chive. We should also note that sometimes the term "wild onion" is used interchangeably with field garlic. They're technically different plants, but any related wild allium will work here (even ramps!)
What Should I Serve these With?
We're glad you asked! We made a quick condiment that really took these biscuits to the next level. It's pleasantly tangy, a little sweet, and really brings out the oniony flavor of the biscuit:
Combine 2 tbsp sour cream, 1 tbsp melted butter, 1/2 tsp black pepper, and a pinch of salt. 
Where Can I Buy Wild Onion Chives?
Right here! Foraged Market gives you access to vendors who sustainably forage all sorts of foods – including wild onions!