Preparation:
Step 1 - Mix Ingredients
In a small bowl, mix together the melted butter, minced garlic, lemon zest, lemon juice, chopped parsley, and red pepper flakes.
Step 2 - Baste & Season Dungeness Crabs
Arrange the cleaned and sectioned crabs in a single layer on a baking sheet. Generously brush each crab section with the prepared butter mixture. Season with salt and pepper. Allow the crabs to sit at room temperature for 10 minutes, letting the flavors meld.
Step 3 - Roast Crabs
Place the baking sheet in the preheated oven and roast for 15-20 minutes, or until the crab turns a deep orange and is heated through. Halfway through the cooking time, baste the crabs with any remaining butter mixture.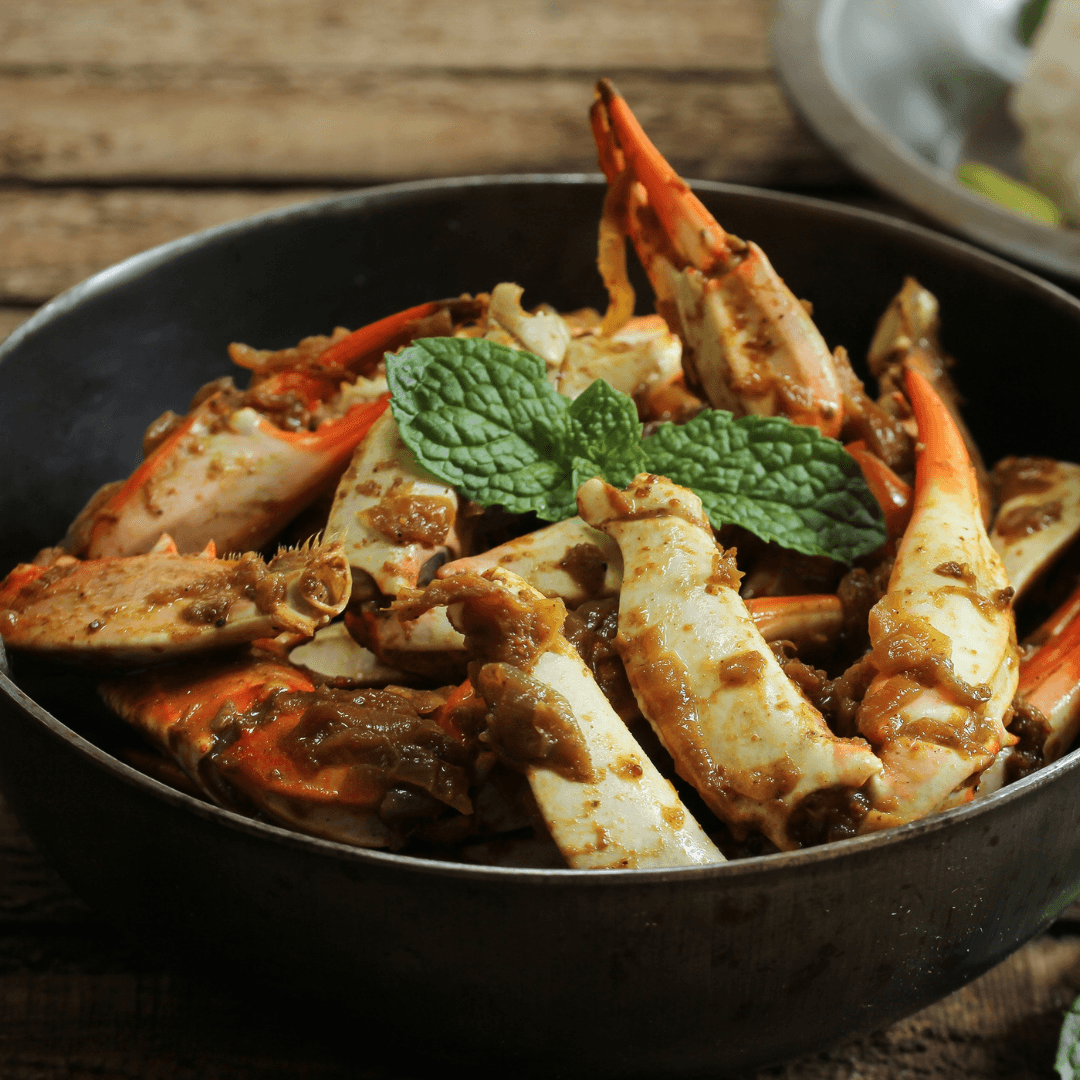 Step 4 - Cool & Serve
Once roasting is done, remove the crabs from the oven and let them rest for a few minutes before serving.
What are Dungeness Crabs?
Dungeness Crabs are a species of crab found along the West Coast of North America. Known for their size and sweet, tender meat, they are a favorite among seafood enthusiasts. These crabs are named after the port of Dungeness in Washington State and are highly valued for their culinary use. Dungeness Crabs are typically harvested using pots or traps and are a sustainable seafood choice, making them a popular and eco-friendly option for seafood lovers.
What do Dungeness Crabs taste like?
The taste of Dungeness Crab is often described as subtly sweet and mildly nutty, with a tender yet firm texture. Unlike other crab varieties, Dungeness Crab has a unique flavor profile that is less briny, making it exceptionally versatile in recipes. Its meat is succulent and flavorful, with a delicate, almost buttery finish, which makes it a sought-after ingredient for dishes like crab cakes, where its taste can truly shine.
Where can I buy Dungeness Crab ?
Great question – check out our marketplace where you can buy Dungeness Crab directly from foragers and cultivators.